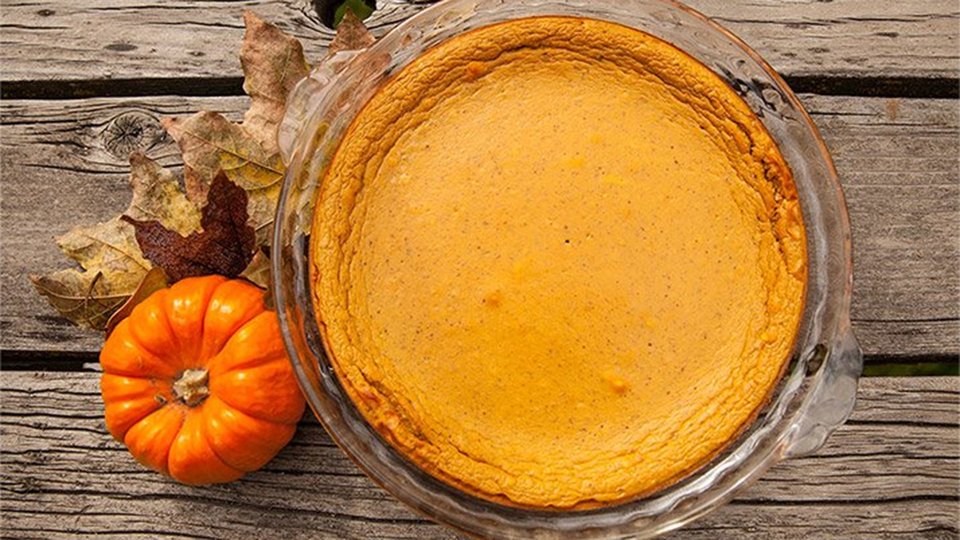 Who says you can't have your pie and eat it, too? Cut carbs and fat—and keep the taste—with this healthy take on traditional protein pie from IFPA and NGA Bikini pro Ashley Leahy. The best part? If you whip it up for Thanksgiving, you can help yourself to a guilt-free serving of seconds. Of course, Thanksgiving's not until November, so feel free to run a test batch or two in the interim. It's just that good!
Ingredients
2 cup pumpkin, canned
12 oz almond milk
¾ cup liquid egg whites
1 tsp cinnamon
½ scoop optimum Nutrition Gold Standard 100% Whey, Pumpkin Pie
1 tsp vanilla extract
40 drop liquid Stevia
Directions
Preheat oven to 350 degrees F.
Mix all ingredients together with a wire whisk, then pour batter into a greased pie pan.
Bake for 50-55 minutes or until toothpick comes out clean.