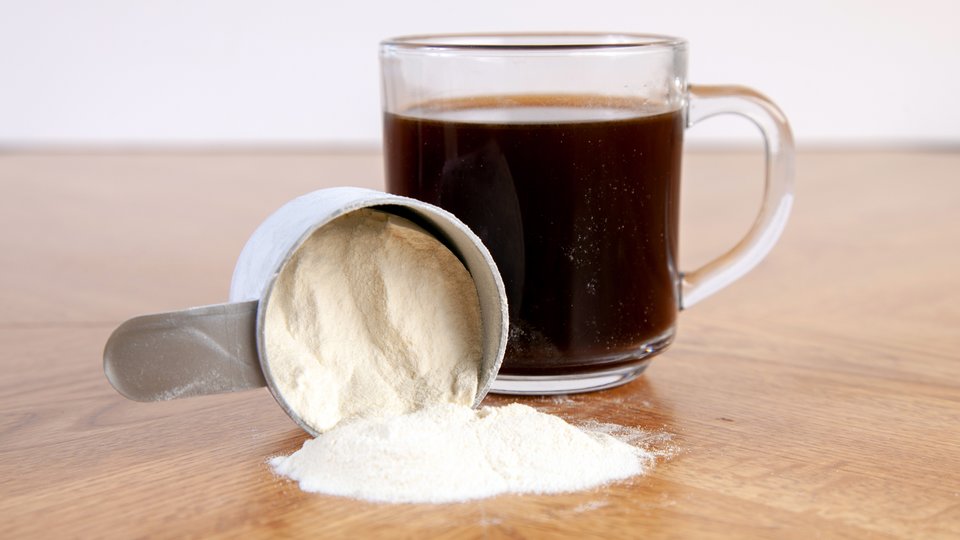 This caffeinated concoction will pick you up in no time and keep hunger on the back burner for hours to come.
Ingredients
12 oz brewed coffee, cold
1 scoop(s) vanilla whey protein powder
10 cubes ice
Directions
Brew coffee ahead of time, and place it in the fridge for at least 15 minutes. You may also do this ahead of time, or purchase an iced coffee from your local coffee shop.
Blend all of the ingredients together on high for at least 60 seconds.
Pour into a shaker cup or glass, and enjoy!
Optional ingredients: Creamer and sweetener of choice.