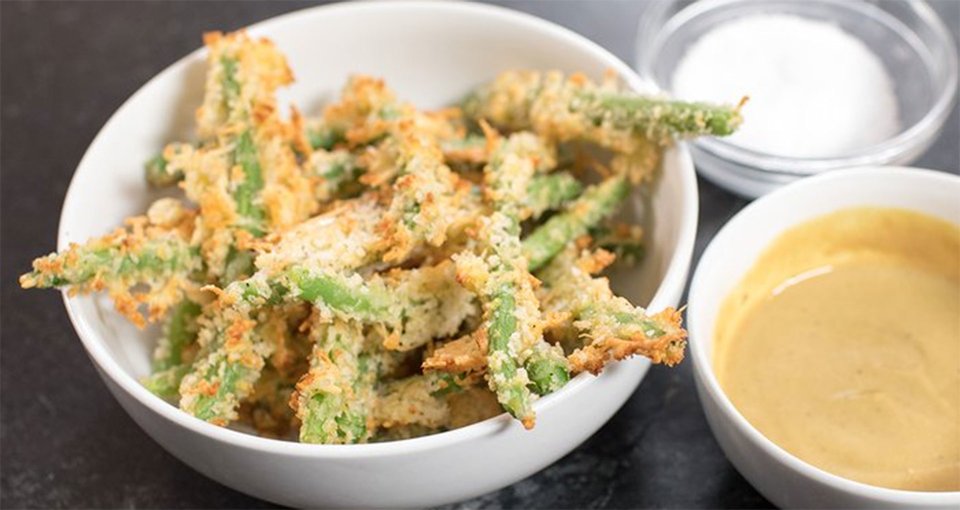 French fries are often a welcomed guilty pleasure, but the traditional potato kind come drenched in oil and loaded with salt. Get in your veggies and satisfy your craving with green bean fries!
Ingredients
2 cup green beans
1 egg
1 egg whites
1 cup low-fat parmesan cheese
⅔ cup whole-wheat panko bread crumbs
Seasonings Ingredients
1 tsp garlic powder
salt and pepper to taste
Directions
Set oven to 400 degrees F.
Beat eggs. Mix panko, parmesan, and seasonings together.
Dip green beans in egg wash, then in parmesan mix. Place on a baking sheet lined with parchment paper or on a rack.
Bake in oven for 12-15 minutes or until golden brown.
Enjoy with your favorite dipping sauce (BBQ sauce or Dijon or Greek yogurt-based ranch dressing).