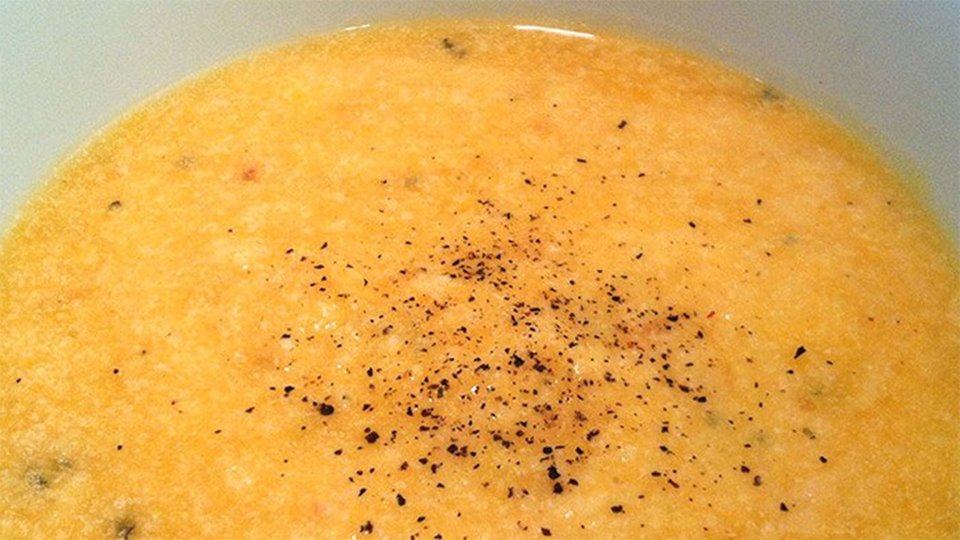 If you need a warm meal on a cold winter night, this soup will fit the bill. It's rich in calcium, high in protein, and full of complex carbohydrates.
Ingredients
8 cup pumpkin, canned
4 large (3-1/4" dia) apple
2 cup nonfat plain Greek yogurt
¼ cup extra virgin olive oil
1¼ cup table salt
¼ tsp, ground black pepper
4 cup low-sodium chicken broth
Directions
Begin by pre-heating the oven to 450 degrees F.
Next, toss the apples and olive oil in a large bowl, coating with olive oil, salt, and pepper.
Place on a large baking sheet and then roast for 30 minutes. Stir in the sage and continue to roast until tender and starting to brown.
Place a third of the pumpkin and apple mixture in a blender and blend until smooth with 2 cups of the broth.
Move this to a large pot and then continue doing this two more times with the remaining squash and apple mixture.
Stir in the sage and continue to cook for another 5-10 minutes or until heated through. Serve immediately.