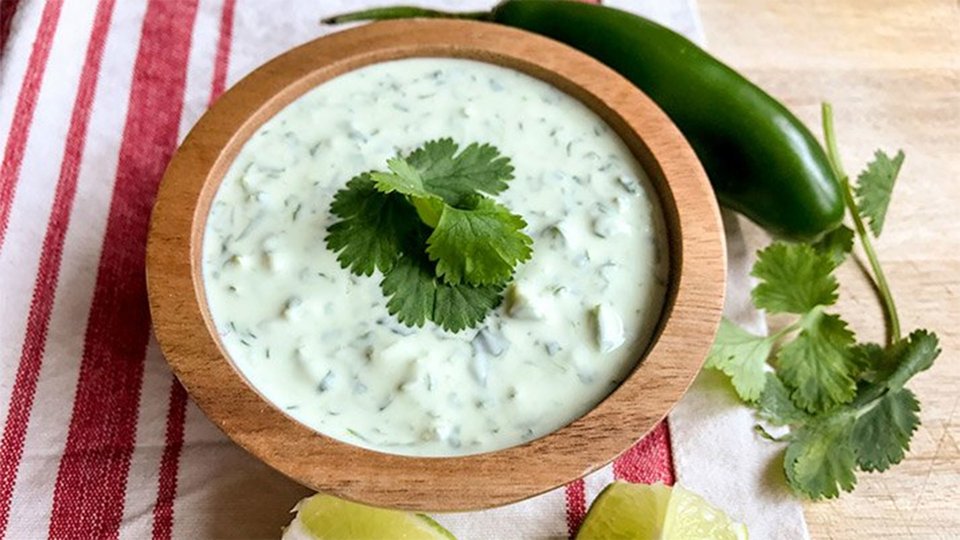 Tired of searching for a low-cal ranch dressing that tastes halfway decent? Look no further! This creamy dressing adds Mexican flare to salads, wraps, loaded baked potatoes, and more. It even makes an incredible marinade for chicken!
Ingredients
1 cup nonfat plain Greek yogurt
½ cup cilantro
1 jalapeno pepper, diced
¼ cup lime juice
Directions
Strain off excess liquid from Greek yogurt and add to blender along with remaining ingredients. Optional ingredient: Dry ranch dressing mix, 2-3 tbsp.
Blend until smooth and creamy.
Store in the fridge up to one week.