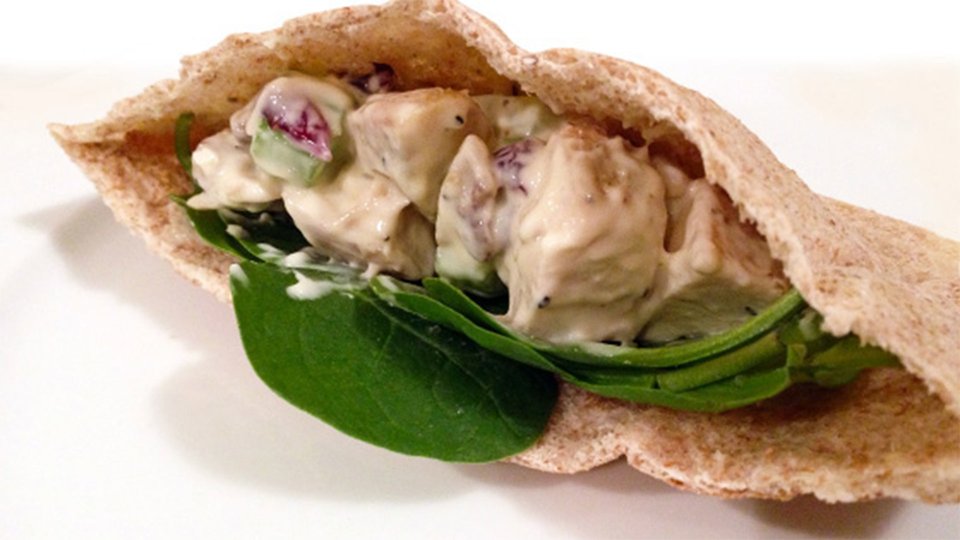 Ditch the brown bag and try this more adventurous lunch! The tangy, sweet tastes of the add-ins make these pitas completely different from what you tried in the past.
Ingredients
2 piece chicken breast
¼ cup fat-free mayonnaise
1 tbsp white vinegar
1 tbsp Splenda
¼ cup stalk celery, finely diced
2 tbsp dried cranberries
2 tbsp walnut, pieces
2 cup spinach
2 whole-Wheat Pita Bread
Directions
Begin by combining together the white vinegar, Splenda, and mayonnaise.
Add the chicken (pre-cooked) and celery in and stir until coated.
Sprinkle with dried cranberries and walnuts, stirring until mixed and then spoon into whole wheat pitas.
Top with spinach leaves and then serve.