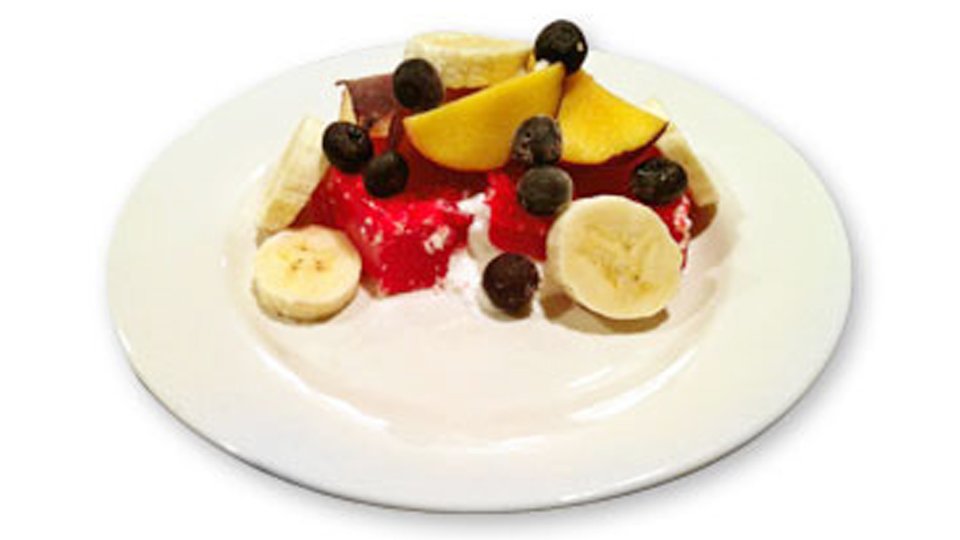 Not sure what to do with those lumpy, white curds? This recipe will have you enjoying cottage cheese so much you'll forget that you're eating it.
Ingredients
2 cup fat-free cottage cheese
¾ cup water
1 packet sugar-free jello mix
1 cup water
¼ cup blueberries
¼ cup strawberries
¼ cup, sliced banana
¼ cup slices peaches
Directions
Blend cottage cheese in a blender until smooth.
Bring the 3/4 cup of water to a boil.
Once boiling, stir in the gelatin mix until well dissolved.
Add in the cold water and mix until blended and then place into a container to set in the fridge for about one hour. Note: you'll only be thickening the mixture during this process.
As Jell-O is cooling, pour cottage cheese into a shallow pan and place in the fridge.
After one hour, pour the gelatin mixture over cottage cheese and then place in the fridge overnight to set completely.
Serve the next day topped with the fruit.