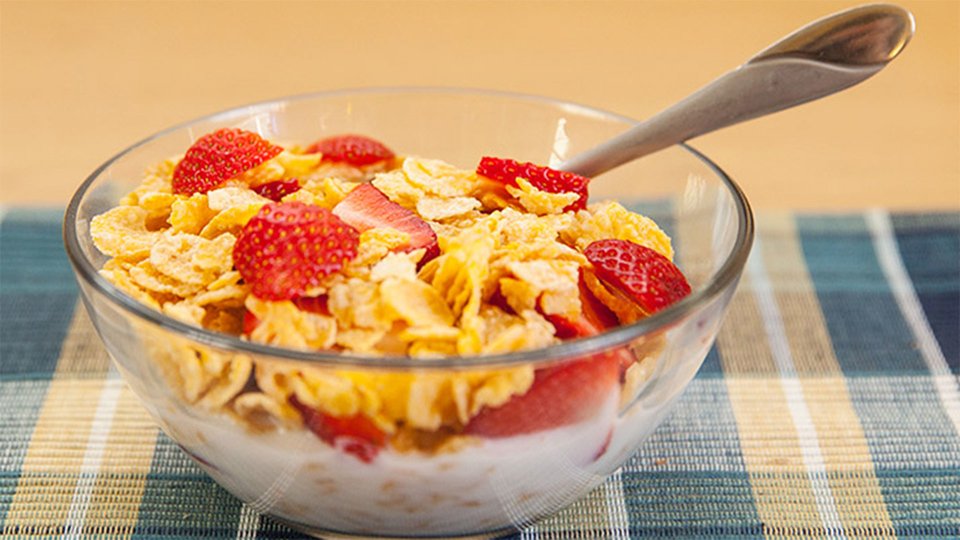 This bowl of goodness contains 181 IU of vitamin D, about 20 percent of the recommended daily value. Following calcium, vitamin D is the next most important micronutrient for bone health.
Ingredients
1½ cup (1 nlea serving) corn flakes
½ cup skim milk
100 g strawberries, sliced
Directions
Pour yourself a bowl of cereal and enjoy!