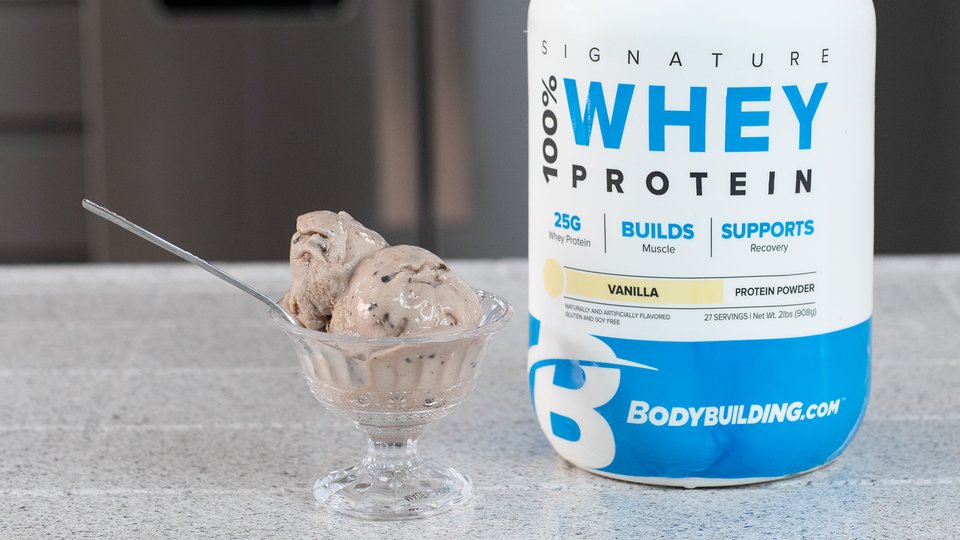 Nothing is better than cold ice cream on a hot day. Beat the heat this summer with a high-protein, low-sugar twist on a classic treat. This quick and easy homemade ice cream features nonfat Greek yogurt for a creamy consistency without adding calories, and chopped Cookies 'n Cream protein bar to keep the carbs and sugars to a minimum while maintaining the taste and texture of the real thing. And with an extra boost of protein from Signature Vanilla whey, we can all scream for this healthy ice cream.
Ingredients
1 cup nonfat plain Greek yogurt
1½ cup milk (2% fat)
1 tsp vanilla extract
½ tsp xanthan gum
¼ tsp table salt
Directions
Make sure the bowl of your ice-cream maker has been chilled in the freezer for at least 4 hours or overnight.
In a large bowl, mix all ingredients together except bar, whisking until smooth.
With the chilled bowl in place, pour mixture into bowl of ice-cream maker and turn on. It should take 15-20 minutes for ice cream to form. As ice cream is processing, sprinkle in the chopped-up pieces of protein bar.