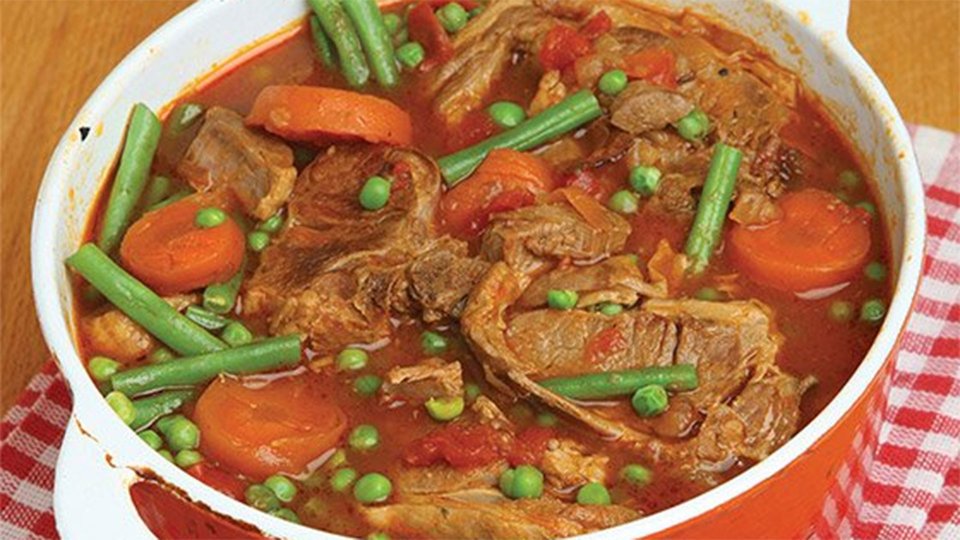 This recipe from "Palm Sized Plan," by Matt Lovell (Buckingham Book Publishing, 2011), is a hearty meal that'll serve a handful of your friends for less than the cost of buying them each a round.
Ingredients
400 g lamb neck fillets, diced
2 clove garlic, minced
3 onion, finely diced
1 tsp chili powder
1 tsp coriander
1 tsp cumin
1 tsp cinnamon
440 g tomatoes, canned
2¼ cup beef stock
2 carrots, sliced
400 g green lentils, cooked
4 bay leaf
1 whole lemon
Directions
Trim any skin or excess fat from your meat.
Cube the meat, put a pan on the stove, and place coconut oil in the pan over a medium heat.
Add the garlic, onions, and spice, and stir until the onions soften.
Stir in the tomatoes, stock, carrots, lentils, and bay leaves.
Simmer for 20 minutes or until the lamb is cooked.
Drizzle lemon juice and zest just before serving.