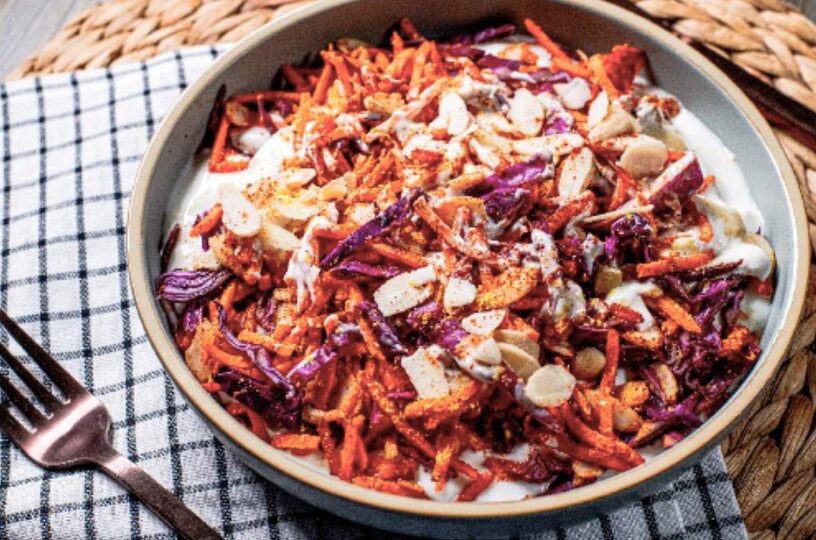 Want to spice up your coleslaw and make it a meal? You have got to try this cayenne spiced coleslaw recipe!
Ingredients
1½ cup nonfat plain Greek yogurt
1 cup, shredded red cabbage
1 cup grated carrots
¾ cup, shredded cabbage
½ tbsp mustard
½ tbsp cayenne pepper
1 tbsp nutritional yeast
¼ cup almonds, dry roasted, unsalted, sliced
salt and pepper to taste
Directions
Add all the ingredients to a large bowl, mix well, and enjoy!