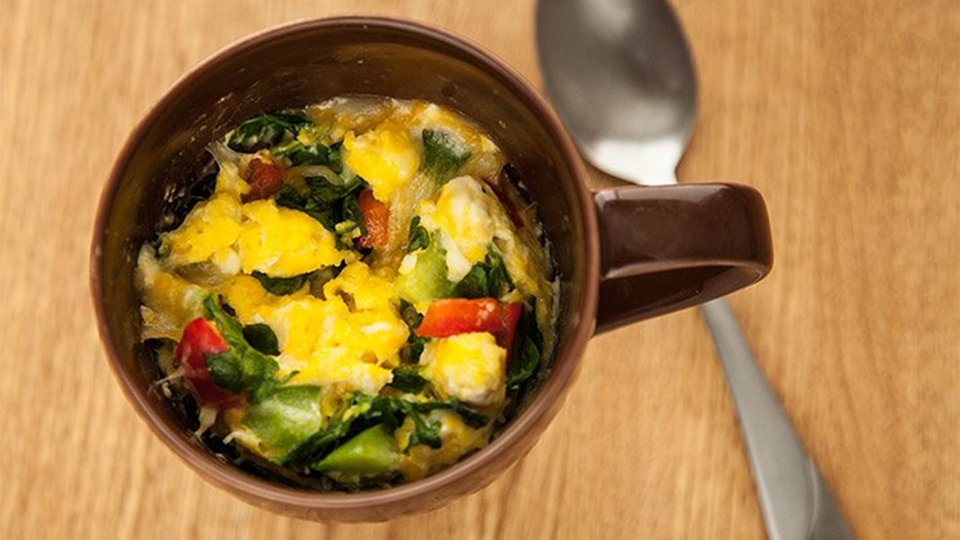 If you're looking for a grand-slam breakfast that doesn't require pots and pans, look no further! This breakfast keeps you feeling full throughout the morning and gives you a muscle-building blast of protein along with plenty of the good green stuff. Even better, it's completely portable! The coffee mug is key in this recipe, because it allows this meal to travel easily to work or wherever else you're headed.
Ingredients
3 egg
¼ cup, shredded low-fat cheddar cheese
½ cup, chopped green bell pepper
1 cup spinach
Directions
Crack three eggs into coffee mug. Whisk for 10-20 seconds.
Microwave on high for 90 seconds.*
Take out mug and add low-fat cheese, bell peppers, and seasonings (of choice). Stir.
Place back in microwave for an additional 30-60 seconds.*
Grab a utensil and go!
*Cooking times may vary based on strength of microwave.