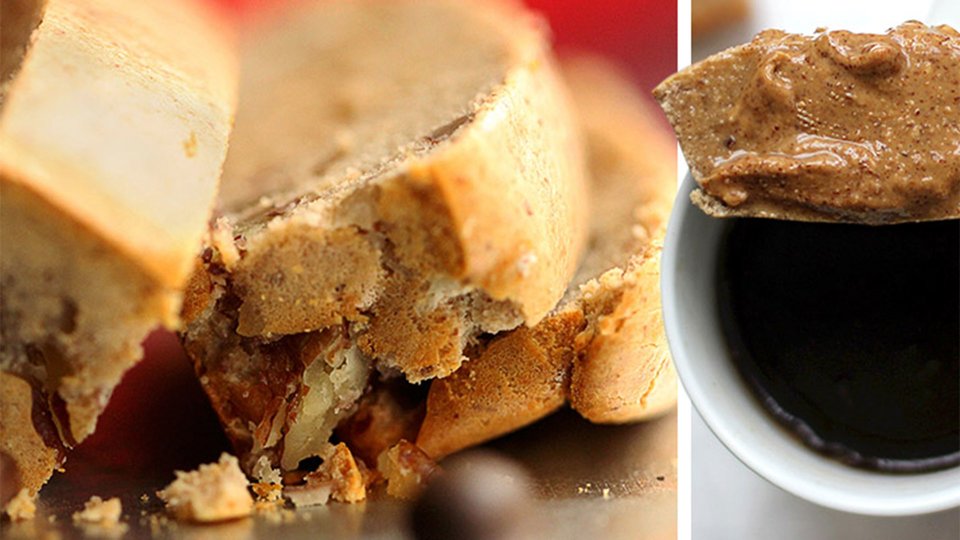 Looking for a new way to add some protein to your morning meal? Add a dunk-friendly treat to your cup of joe with this protein-rich recipe!
Ingredients
½ cup ground almonds
2 tbsp natural almond butter
1 whole egg
¼ cup(s) vanilla whey protein powder
2 tbsp powdered Stevia
2 tbsp freshly brewed espresso
1 tbsp unsweetened applesauce
3 tbsp pecans, chopped
Directions
Blend all ingredients except for the pecans in a food processor. Add pecans after blending in order to retain the crunchy texture.
Bake at 320 F (160 C) for 10-15 minutes, being careful not to exceed the 15-minute mark. Check on the baked good after 8 minutes, especially if you bake the batter in muffin cups! As soon as a knife comes out clean, remove your treat from the oven.
Enjoy with almond butter on top, or if you're a fan of icing, with some protein frosting. Just be sure to let the bread cool before you add the topping.
Note: You can also use brown rice syrup in place of Stevia or sweetener of choice.