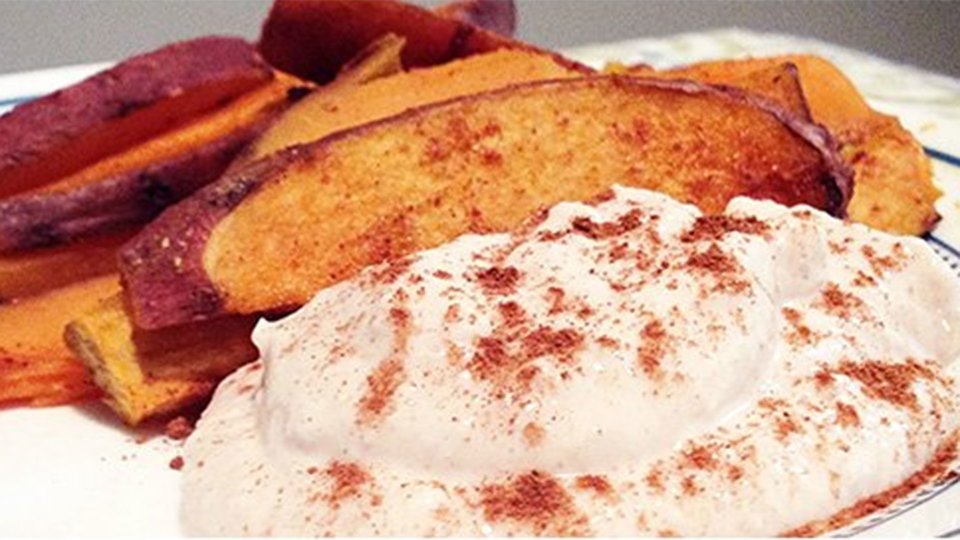 Sweet potato fries are always popular. Bring them to the party with this dip and add some sweet, low-cal flavor to those delicious complex carbs.
Ingredients
¼ cup nonfat plain Greek yogurt
2 tbsp extra virgin coconut oil
1 tbsp cinnamon
2 tbsp Splenda, brown sugar blend
Directions
Blend all the ingredients in a blender or food processor until smooth.
Serve with baked sweet potato fries as a delicious treat or appetizer!