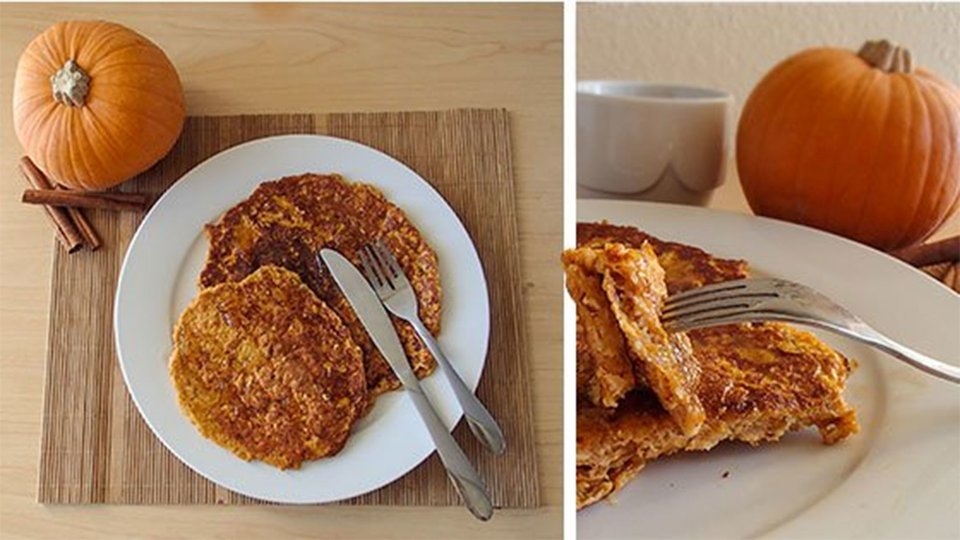 Who says breakfast owns the mighty pancake? These bad boys can be made any time of day! With tasty ingredients like cinnamon and pumpkin, they even make an excellent dessert dish. Go ahead—indulge in one gigantic protein pancake.
Ingredients
1 scoop Cellucor COR-Performance, Cinnamon Swirl
⅓ cup rolled oats
¼ cup pumpkin, canned
½ cup egg whites
2 tsp cinnamon
Directions
Mix all ingredients together in a bowl.
Spray a medium-sized skillet with nonstick spray, then place on medium heat.
Pour in batter. Once you see tiny bubbles appear on the top of the pancake, flip.
When each side is golden brown, the pancake is ready to be served. Enjoy!
Feel free to top with sugar-free syrup. Walden Farms Calorie Free Pancake Syrup is my favorite. (I'm convinced it was created solely to curb my sweet tooth.)
Note: Looking for more sweet? Add fruit of your choice. A few banana slices make a good addition, or top it with 1 tbsp of almond butter. Plain or decked out—this pancake is delicious.