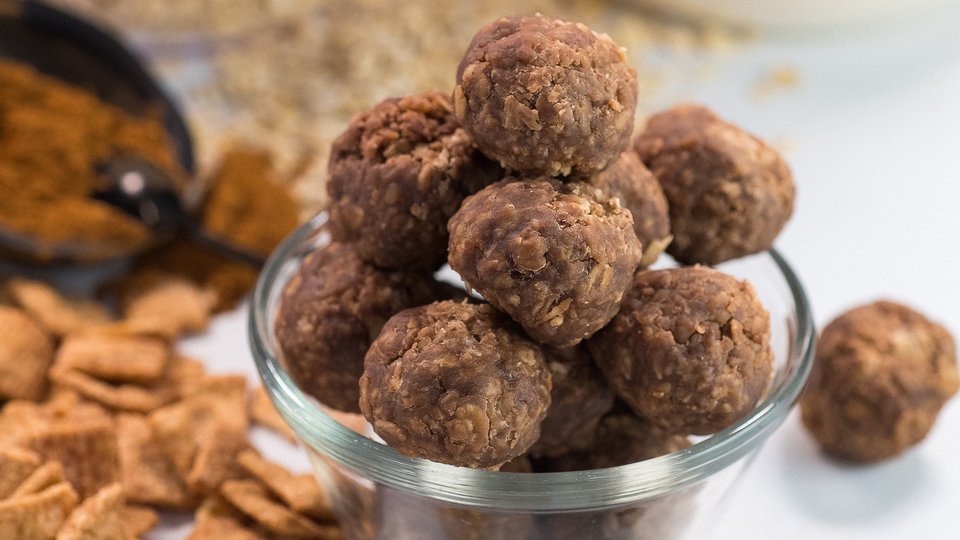 Searching for the perfect tasty snack for your fast-paced lifestyle? These quick and easy protein bites are a healthy on-the-go treat to fuel your favorite activities and keep your calories in check.
Ingredients
2 scoop(s) Olympus Promises Protein, Cinna Cereal
1 cup old-fashioned oats
1 pinch cinnamon
¼ cup cocoa powder, unsweetened
½ cup natural creamy peanut butter
¼ cup honey
1 tsp vanilla extract
Directions
In a large bowl, combine the Promises Cinna Cereal protein, oats, cinnamon, and cocoa powder and stir lightly.
Add the peanut butter, honey, and vanilla extract to the dry ingredients and mix well using your hands.
Roll the mixture into balls and place on a plate or tray.
Refrigerate the balls for 20-30 minutes before serving. Store in the fridge for a quick snack.