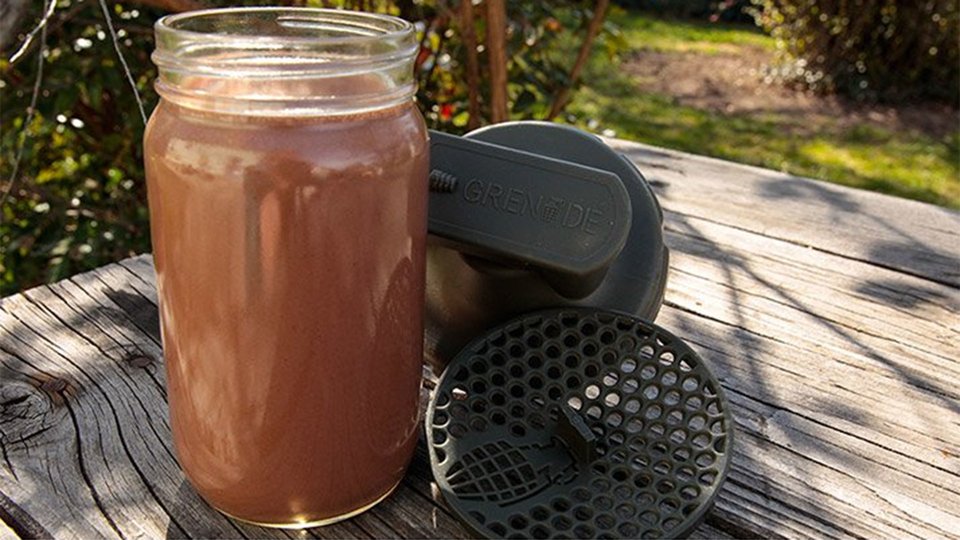 No need to dig into a pint of full-fat ice cream to get the classic flavors of chocolate and banana. This shake, which has an added boost of peanut butter, is the epitome of dessert in a glass. It's a favourite of WBFF Pro Muscle Model Jamie Alderton. From the creamy yogurt to the spicy-sweet combination of maple and cinnamon, this shake works perfectly as a meal replacement or pre-workout fuel.
Ingredients
1 banana
2 tsp cocoa powder, unsweetened
1 scoop Grenade Hydra Charge, Cookie Chaos
2 tsp natural peanut butter
½ cup nonfat plain Greek yogurt
2 tbsp sugar-free maple syrup
½ tsp cinnamon
½ cup unsweetened almond milk
¾ cup water
Directions
Add all ingredients to a blender and blend for one minute. Pour into a glass and enjoy!
Optional: Add sugar-free toffee flavor to taste.