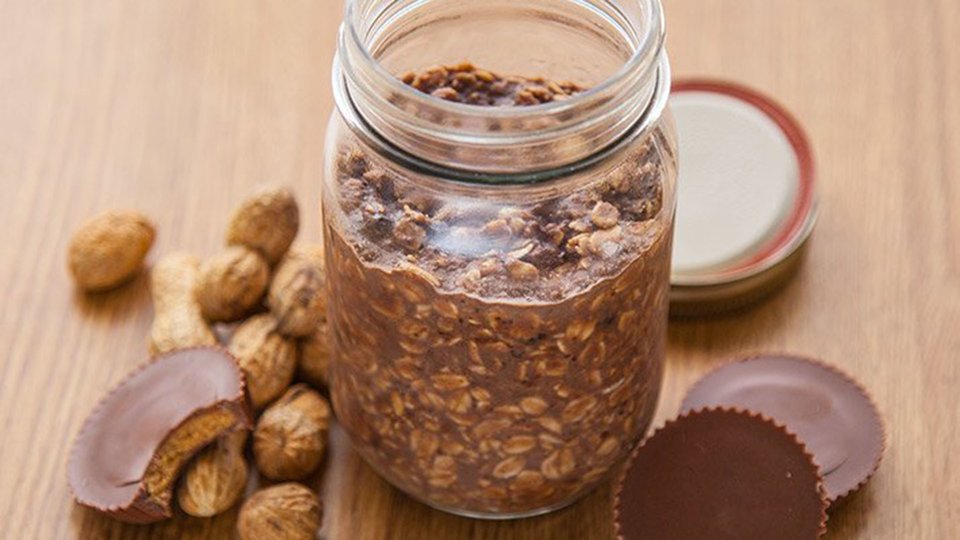 Later, Reese's. Make your own healthy take on chocolate peanut butter cups with this recipe. It's a great morning start or afternoon sweet-tooth fix. Whip it up the night before and wake up to a jar of protein-packed flavor!
Ingredients
1 cup raw oats
2 tbsp pB2 Chocolate Powdered Peanut Butter
1 tbsp ground flaxseed
1 cup unsweetened almond milk
1 tsp powdered Stevia
Directions
Mix all dry ingredients fruit in mason jar.
Add almond milk and stir.
Chill in the fridge overnight. Enjoy in the morning!