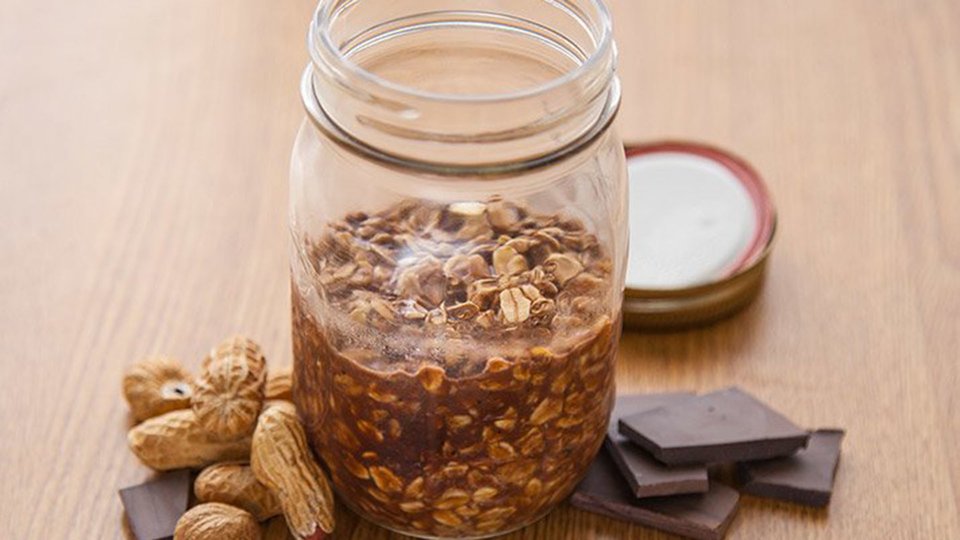 What's better than the creamy combination of peanut butter and chocolate? Waking up to a bowl full of it first thing in the morning! This recipe for overnight oats takes the mess out of morning meal prep and makes getting in your first serving of protein as tasty as it is easy. Already devoured your morning fuel? This wholesome combination of protein and carbs also makes this recipe great for a post-workout snack.
Ingredients
⅓ cup egg whites
1 serving (2 tbsp) pBfit peanut butter
1 tsp vanilla extract
1 small (6" to 6-7/8" long) banana
½ cup raw oats
1 cup unsweetened almond milk (vanilla)
Directions
Mix all dry ingredients and fruit in mason jar.
Add almond milk, and stir.
Chill in the fridge overnight. Enjoy in the morning!