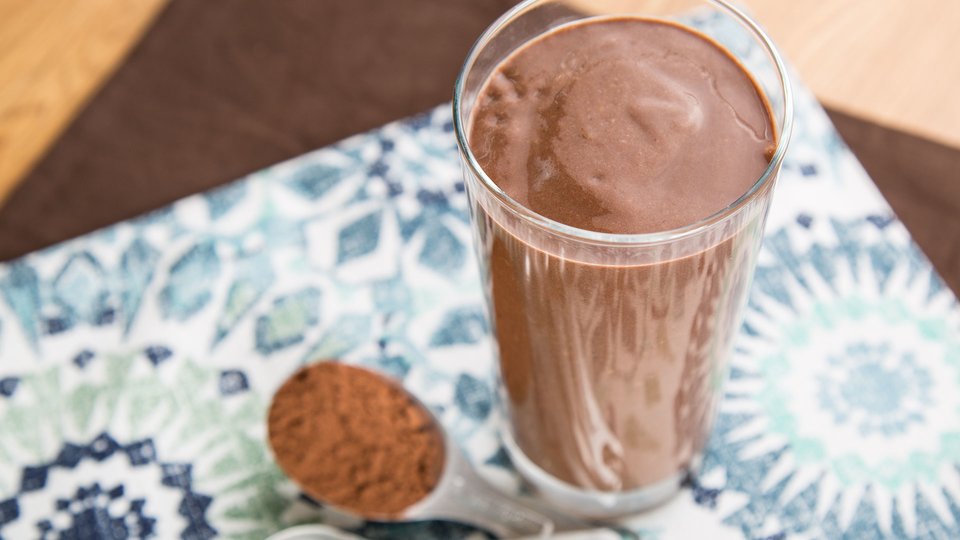 Avocado gives this drink its fudgy consistency and plenty of extra nutritional firepower. The duo of protein powder and egg whites delivers a boatload of protein. This smoothie tastes so sinful you could mistake it for dessert.
Ingredients
1 cup milk (2% fat)
½ cup, pureed avocado
1 scoop musclePharm Combat Powder (Chocolate)
⅓ cup liquid egg whites
1 tbsp cocoa powder, unsweetened
¼ tsp cinnamon
1 cup, sliced banana
Directions
Place all of the ingredients in a blender container and blend until smooth. If the mixture is too thick, blend in additional milk.