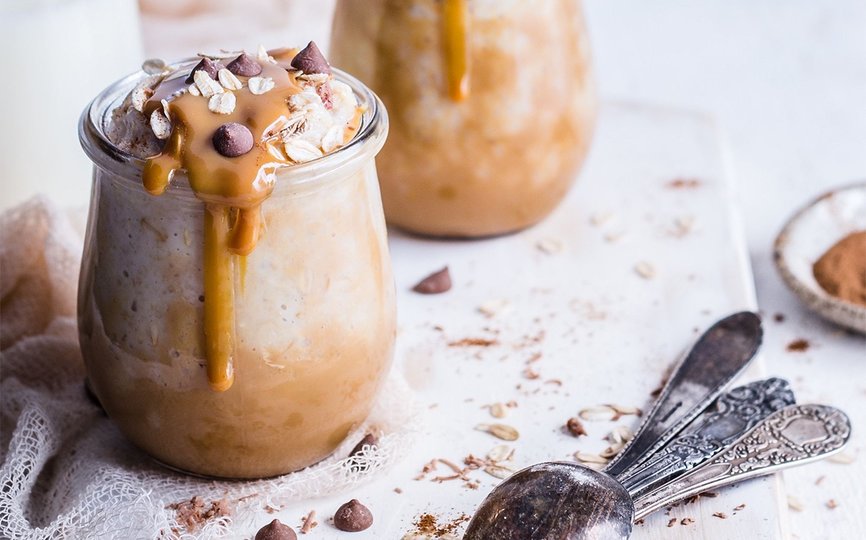 Every kid dreams of chocolate for breakfast, and every adult is a kid at heart, which is why these chocolate chip protein oats are a hit for any age! Semisweet chocolate chips and creamy peanut butter bring in those yummy dessert flavors, while mashed banana and Swolverine Chocolate Whey Isolate add vitamins and protein to keep things in healthy-breakfast territory.
Ingredients
½ cup old-fashioned oats
2 tbsp semisweet chocolate chips
½ cup unsweetened vanilla almond milk
2 tbsp natural peanut butter
1 medium (7" to 7-7/8" long) banana, mashed
Directions
Combine all the ingredients in a jar or container.
Cover tightly and refrigerate overnight or for at least 4 hours.
Add any desired toppings and enjoy cold or hot.