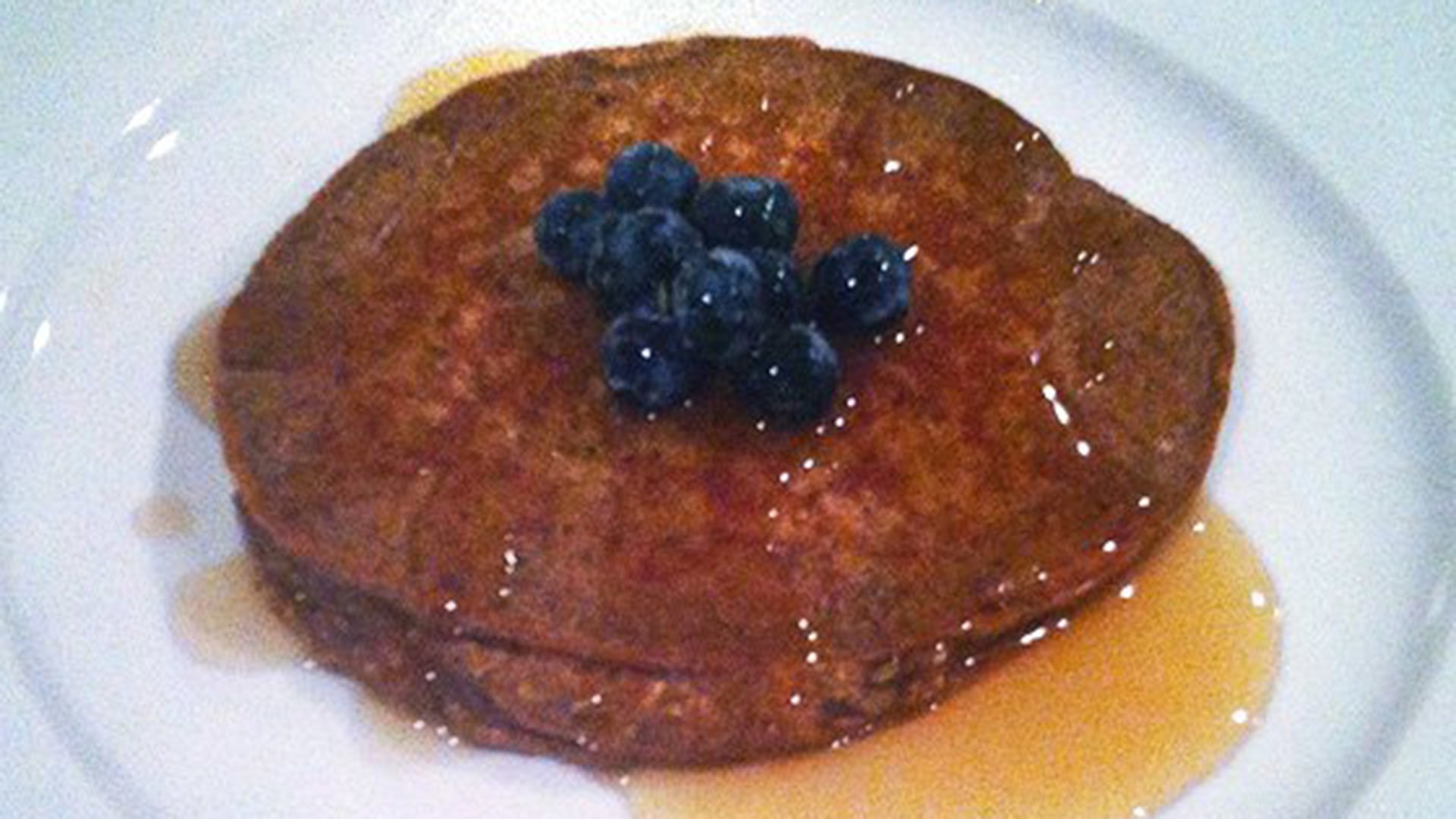 These pancakes are dense, hearty, and full of chocolaty goodness. They're great as a post-workout meal or as a filling breakfast before an intense morning workout!
Ingredients
1 scoop dymatize Elite 100% Whey Protein, Chocolate Cake Batter
½ cup raw oats
1 tbsp cocoa powder, unsweetened
1 tbsp black chia seeds
1 tbsp ground flaxseed
2 tbsp pumpkin, canned
¼ cup almond milk
4 large egg whites
1 tsp powdered Stevia
Directions
Blend all ingredients.
In a greased, pre-heated pan, pour batter into small circles.
Cook for two minutes each side or until lightly browned.
Top with berries and sugar-free maple syrup. If you're feeling indulgent, smear with your favorite nut butter!