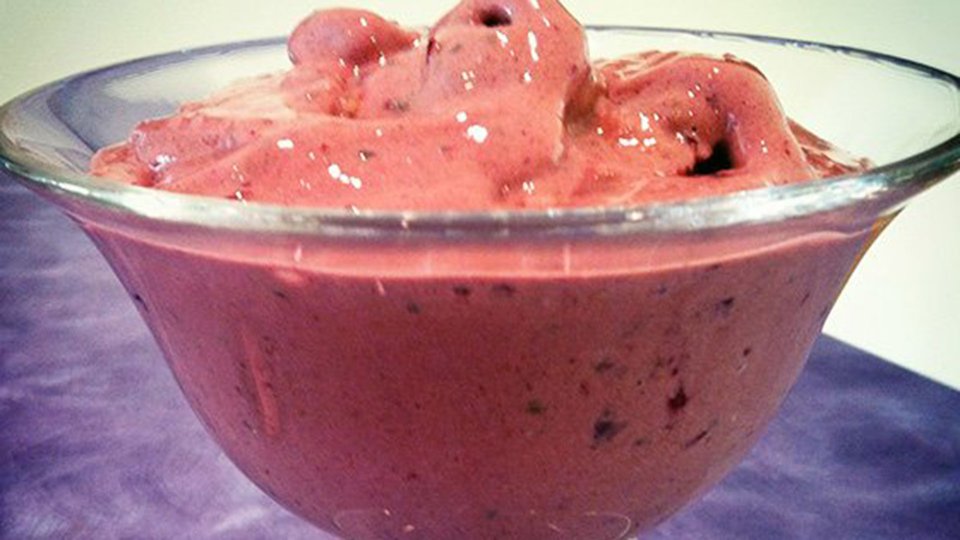 There are those times when ice cream is the only dessert that sounds satisfying This frozen treat is just as good (if not better) than the real thing!
Ingredients
1 small (6" to 6-7/8" long) banana, frozen
½ cup, without pits dark sweet cherries
1 scoop dymatize Elite 100% Whey Protein, Chocolate Cake Batter
⅓ cup unsweetened almond milk (vanilla)
1 tbsp black chia seeds
1 tbsp cocoa powder, unsweetened
1 dash cinnamon
Directions
Put all ingredients in a blender.
Let ingredients sit in the blender for 5 minutes so the chia seeds can begin to gel and thicken.
Blend until you reach a thick, ice cream-like consistency.