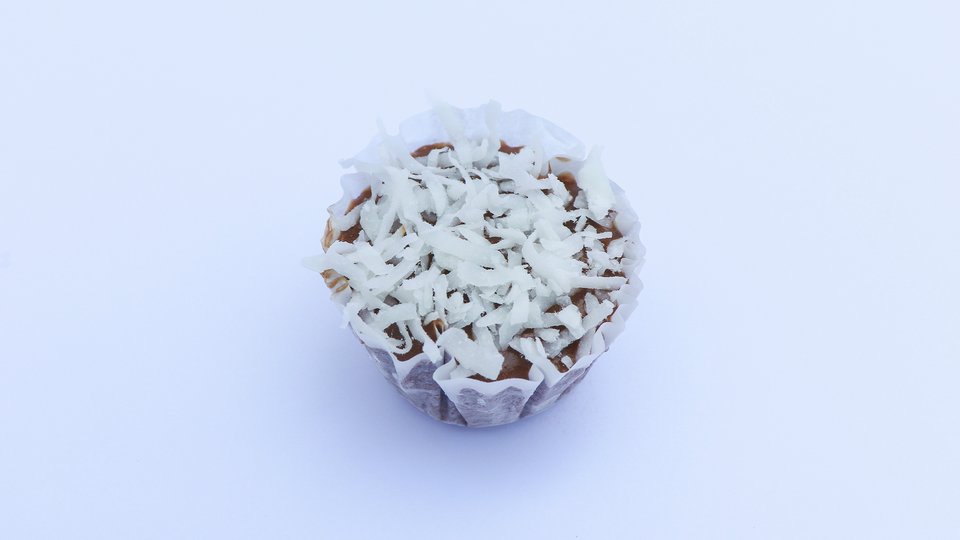 Ideally, a dessert should do more than satisfy your sweet tooth: It should also provide your diet with a nutritional boost. Full of good-for-you fats and natural sweetness, these frosty fudge pucks fit the bill and are a perfect substitute for ice cream. Blending in the cayenne provides a surprising kick. Before serving, let the pucks sit at room temperature for a few minutes to soften.
Ingredients
2 medium (7" to 7-7/8" long) banana
1 fruit, without skin and seed avocado
⅓ cup natural almond butter
2 scoop(s) vanilla whey protein powder
¼ cup sugar-free maple syrup
¼ cup cocoa powder, unsweetened
1 tsp cinnamon
⅓ cup dried unsweetened coconut flakes
1 pinch table salt
⅛ tsp cayenne powder
Directions
Place bananas, avocado flesh, nut butter, protein powder, maple syrup or honey, cocoa powder, cinnamon, a pinch of salt, and cayenne (if using) in a blender and process until smooth.
Line muffin pan with eight paper muffin liners, or use silicon muffin cups. Scoop banana batter into muffin cups. Sprinkle on coconut flakes. Place the tray in the freezer and freeze for at least 2 hours.
Unmold pucks and store in the freezer in an air-tight container until ready to serve. When ready to serve, leave pucks out at room temperature for a few minutes to slightly soften.