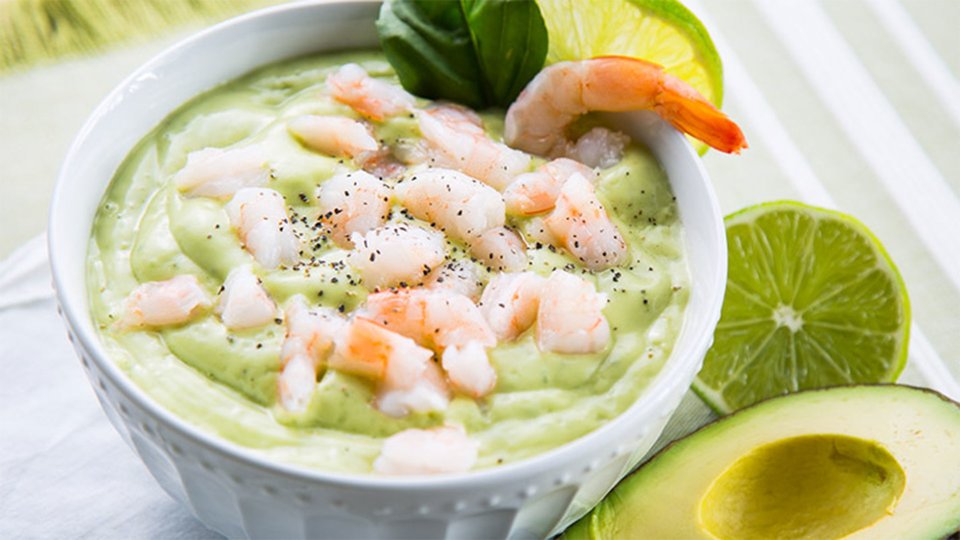 A steamy bowl of soup is not something you probably crave when temperatures are soaring. This chilled version will help you keep your cool and load up on the heart-healthy fats found in avocado. Ready to thaw at a moment's notice, bags of previously cooked frozen shrimp are a quick way to add a healthy dose of muscle-building protein in a flash.
Ingredients
1½ cup light coconut milk
1½ cup water
2 avocado
½ cup fresh basil leaves, chopped
2 tbsp lime juice
1 jalapeno pepper, diced
¼ tsp salt
¼ tsp, ground black pepper
16 oz shrimp, precooked and diced
2 tsp lime zest
Directions
Place coconut milk, water, avocado flesh, basil, lime juice, jalapeno, salt and black pepper in a blender and blend until smooth. If the resulting mixture is too thick, blend in more liquid. Pour the mixture into a container, and chill for at least 2 hours.
To serve, pour the soup in serving bowls and top with shrimp and lime zest.