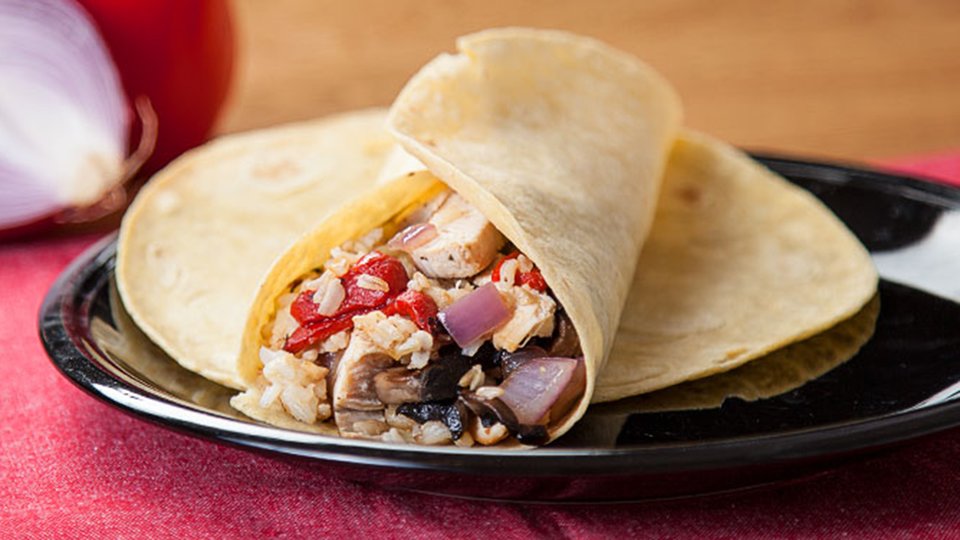 Sticking to your Lean Body Meal Plan is easy with this chicken and burrito Lean Body-Friendly Recipe.
Ingredients
1 piece chicken breast
1 cup brown rice
1 whole mushroom
¼ whole red onion, diced
½ whole diced red bell pepper
1 tbsp olive oil
½ tsp garlic, minced
4 whole whole wheat soft tortillas
Directions
Cut the mushroom, onion, and pepper into thin slices. Heat the oil in a medium skillet, and add the mushroom, onion, pepper, and garlic. Saute until the onion is soft, about 5 min.
Slice the chicken, add it to the skillet with the rice, and gently stir to combine everything. Cook just long enough for all to get hot.
Warm the tortillas in the microwave and heap the mixture on them. Roll up burrito-style.