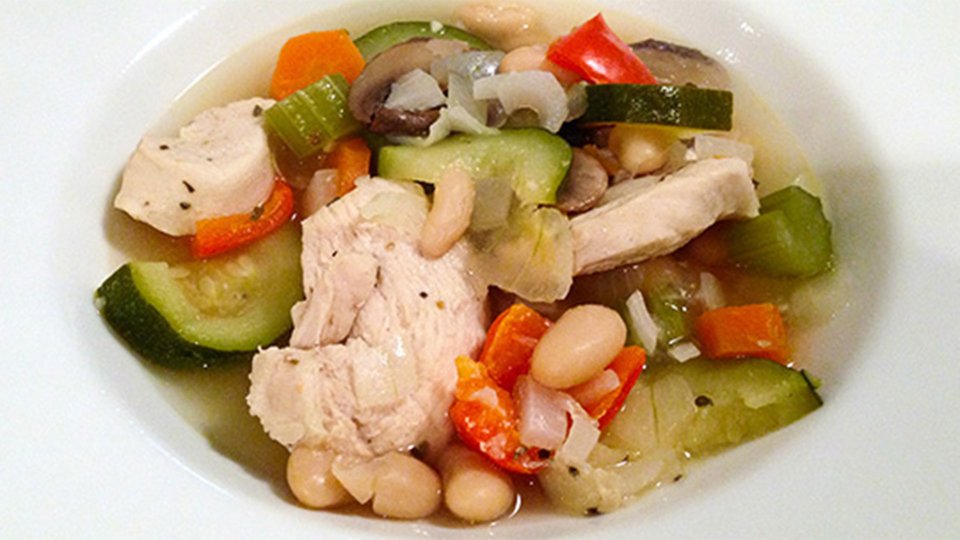 This recipe is high in fiber as well as high-quality protein. It's easy to make and packed with micronutrients, so it's great to regularly incorporate into your diet. People often overlook chickpeas when planning a nutrition plan, but they're nutrient dense and go well in myriad recipes.
Ingredients
1 cup stalk celery, finely diced
¾ carrot, shredded
½ cup onion, finely chopped
5 mushrooms, sliced
1 sweet potato, cut into cubes
2 clove garlic, minced
4 cup low-sodium chicken stock
3 cup low-sodium tomato sauce
1½ cup wild rice, cooked
16 oz chicken breast
Directions
Heat a large casserole dish or pot over medium heat.
Spray dish lightly with cooking spray and add carrot, onion, sweet potatoes, and mushrooms.
Cook for about 10 minutes, or until tender.
Add in garlic and cook for 30 more seconds, stirring constantly.
Add the broth, tomato sauce, and chickpeas.
Reduce to low heat and cook for 10 minutes.
Add in the chicken, and cook for 5-10 minutes or until no longer pink inside.
Serve immediately.