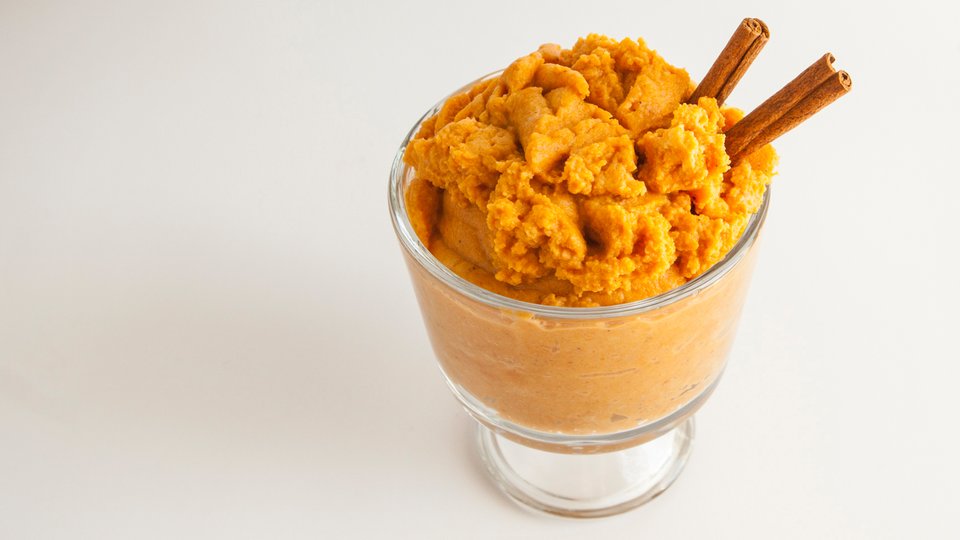 When you're not in the mood for Jell-O and pudding just won't do, it's clear that custard is what you're really craving. Skip the half-and-half and artificial sweeteners and opt for this mixture of protein, spices, and vitamin A-rich pumpkin. It will blow your gourd!
Ingredients
2 cup pumpkin puree
1 tbsp vanilla extract
½ tsp nutmeg
1 tbsp cinnamon
1 cup water
2 scoop musclepharm vanilla casein
Directions
Combine all ingredients into a large mixing bowl.
Blend and enjoy.