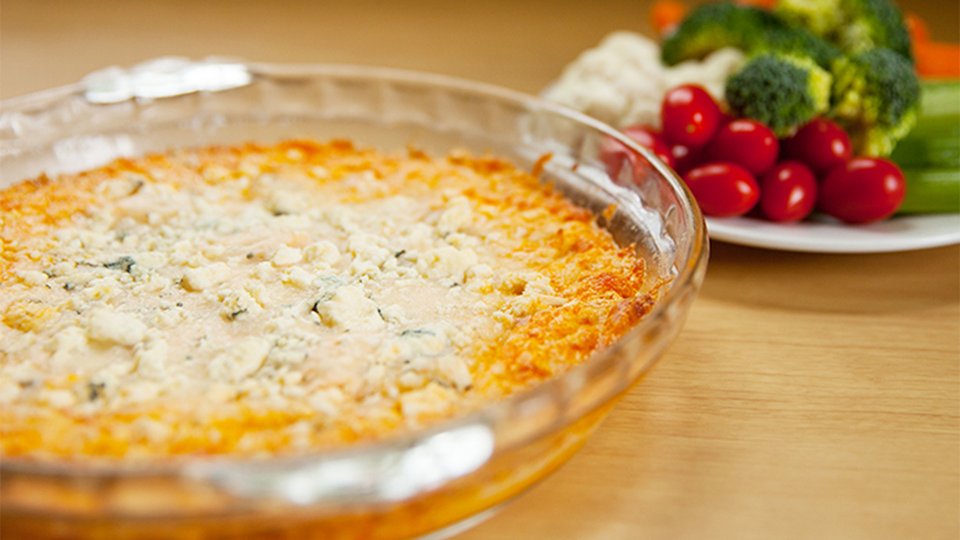 Enjoy with your favorite keto-friendly veggie for a delicious low-carb appetizer!
Ingredients
10 oz canned chunk chicken breast, drained
8 oz fat-free cream cheese
½ cup red hot sauce
⅓ cup, diced monterey jack cheese, shredded
⅓ cup ranch dressing, reduced-fat
⅓ cup, crumbled, not packed blue cheese
Directions
Combine cream cheese, ranch dressing, and hot sauce in a medium-sized bowl. You can use a fork or whisk, but if you have a hand-held beater it will make the job go by a lot faster.
Fold in chicken.
Spread mixture into a pie plate sprayed with a nonstick cooking oil.
Bake at 350 degrees F for 15 minutes.
Add Monterey jack cheese and blue cheese to the top. Bake for an additional 10-15 minutes.