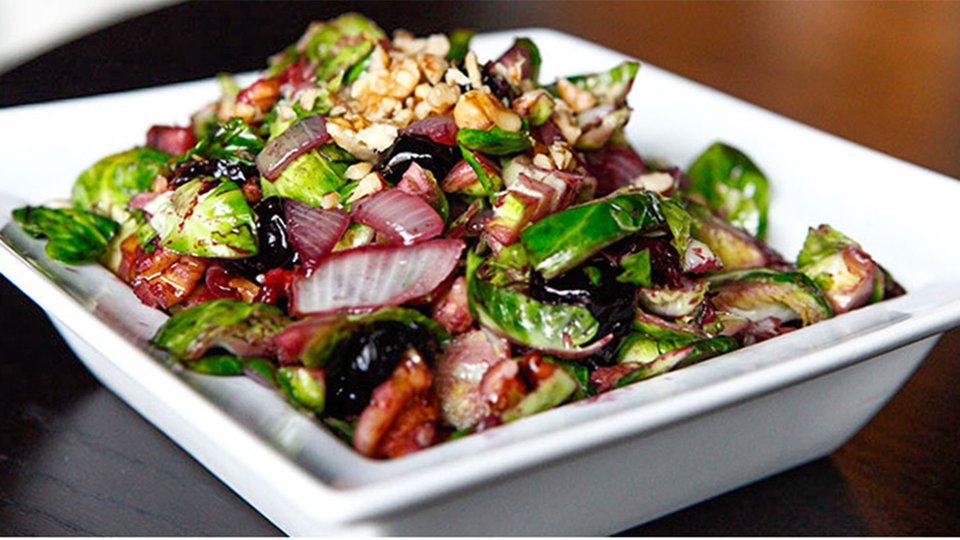 Before we broke bread and let football take over the holiday, simpler times made for cleaner food. Celebrate the paleo way!
Ingredients
1 cup brussels sprouts
½ cup onion, finely diced
3 tbsp coconut oil
½ cup walnuts, chopped
½ cup, without pits cherries, chopped
3 tbsp honey
1 tbsp balsamic vinegar
1 tbsp olive oil
salt and pepper to taste
Directions
Place skillet under medium heat and add coconut oil; once oil is hot, add onions and saute them until they start caramelizing (or turning brown).
Add Brussels sprouts to the skillet and cook until tender.
Toss in walnuts and cherries; cook for 2 minutes and remove from heat.
For dressing: melt honey in a small saucepan and add balsamic vinegar and olive oil. Mix to combine.
Pour dressing over Brussels sprouts. Add sea salt and pepper on top (to taste).