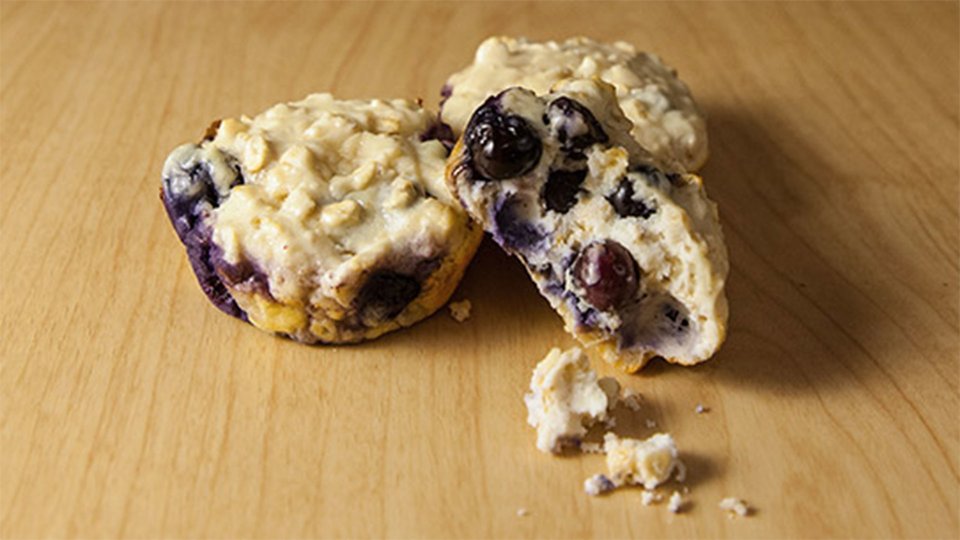 Not all muffins will leave you with an unflattering muffin top. These blueberry morsels will satisfy your sweet tooth without spiking your blood sugar levels and setting you up for a midday crash.
Ingredients
2 scoop grenade Hydra Charge, Killa Vanilla
2 oz blueberries
1 oz raw oats
1¼ tsp coconut oil
¼ cup unsweetened almond milk
Directions
Mix ingredients together and pour the mixture into a muffin tin.
Cook 10-12 minutes at 375 F.
Ta-da. They're ready! Eat them warm or, if you can resist temptation, let them cool down a bit.
Optional: Top with a mix of Greek yogurt and sugar-free pancake syrup drizzle. Amazing!