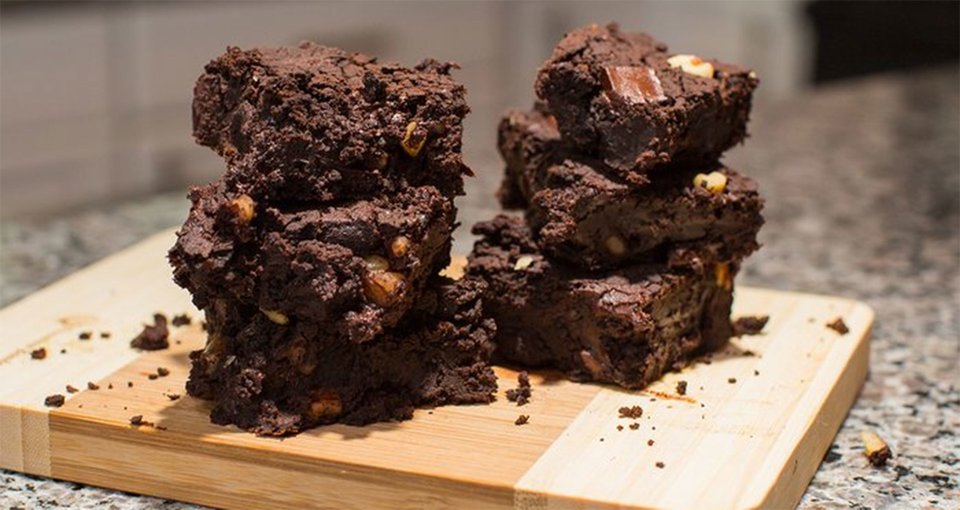 Have your dessert and enjoy your gains too with these protein-rich brownies.
Ingredients
1½ 15 oz can black beans, drained and rinsed
½ cup raw cacao powder
1 tsp cinnamon
½ tsp baking soda
½ tsp baking powder
4 tbsp powdered Stevia
2 tbsp extra virgin coconut oil
1 tbsp almond milk
1 tbsp vanilla extract
8 square dark chocolate
¾ cup walnuts, chopped
Directions
Add drained black beans, cacao, cinnamon, baking soda, baking powder, stevia, coconut oil, almond milk, and vanilla extract to food processor. Blend into a smooth, consistent batter.
Dump the batter into a bowl, then mix in chocolate chunks and add walnuts.
Spray a baking dish with nonstick spray and add batter.
Top with walnuts and bake at 350 F for 25 minutes.