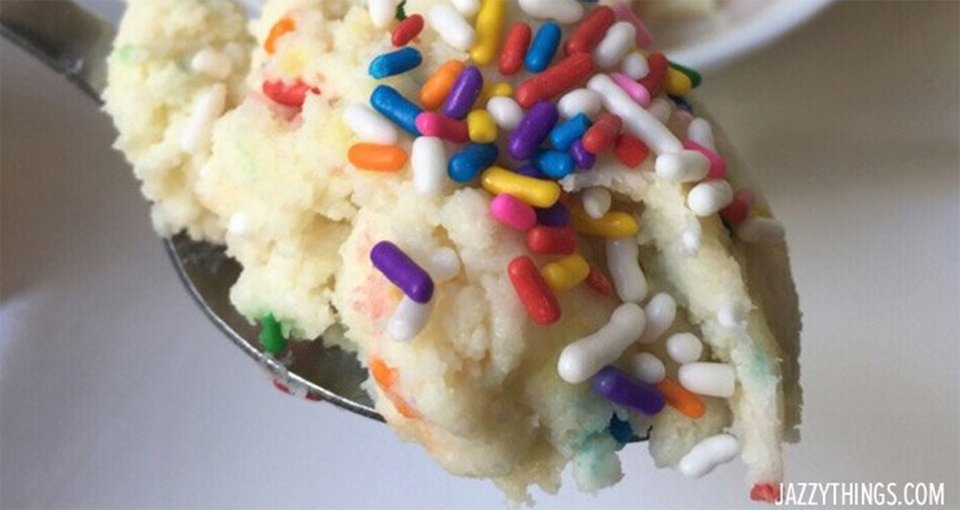 Put down the Pillsbury! You no longer have to sneak bites of raw cookie dough from the tube. With this simple, one-step recipe, you can enjoy high-protein cookie dough in just a couple of minutes.
Ingredients
1 cup nonfat plain Greek yogurt
1 serving (2 scoops) NLA For Her: Her Whey, Vanilla Cupcake
¼ cup coconut flour
2 tsp cake sprinkles
Directions
Combine all ingredients, adding sprinkles last. Adjust amount of coconut flour to achieve dough-like consistency.
Eat immediately, or store in refrigerator.