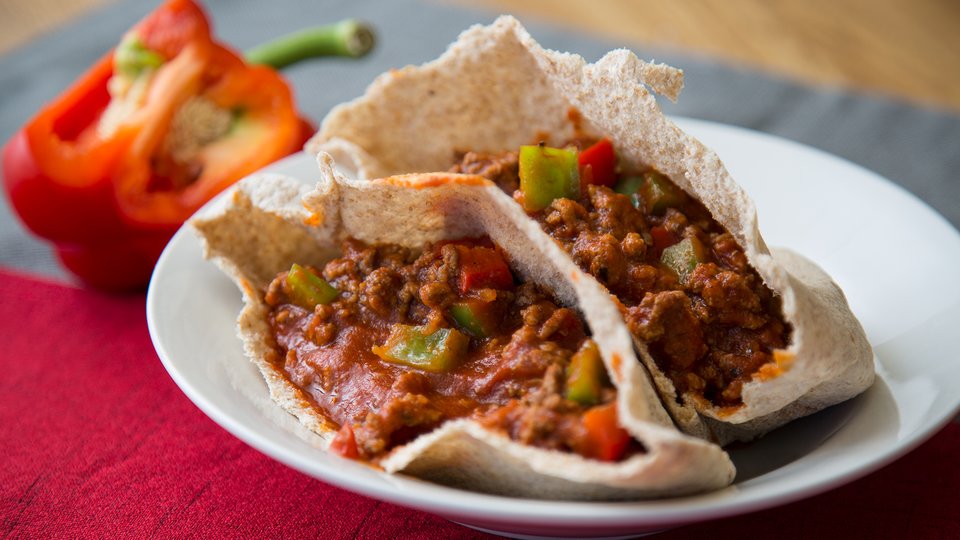 A great sloppy joe recipe.
Ingredients
1 lb lean ground beef
¼ tsp, leaves oregano
¼ cup fresh basil leaves
¼ tsp, leaves thyme
⅛ cup, chopped or diced peppers, hot chili, red
1 dash black pepper
⅛ tsp chili powder
4 pita, large (6-1/2" dia) whole-Wheat Pita Bread
1 can Ragu sauce
Directions
Brown meat in a skillet and drain all fat.
Pour Ragu cooking sauce onto meat and simmer for 5 minutes with oregano, basil, thyme, hot pepper, black pepper, and chili powder.
Spoon into whole wheat pita rounds and serve.