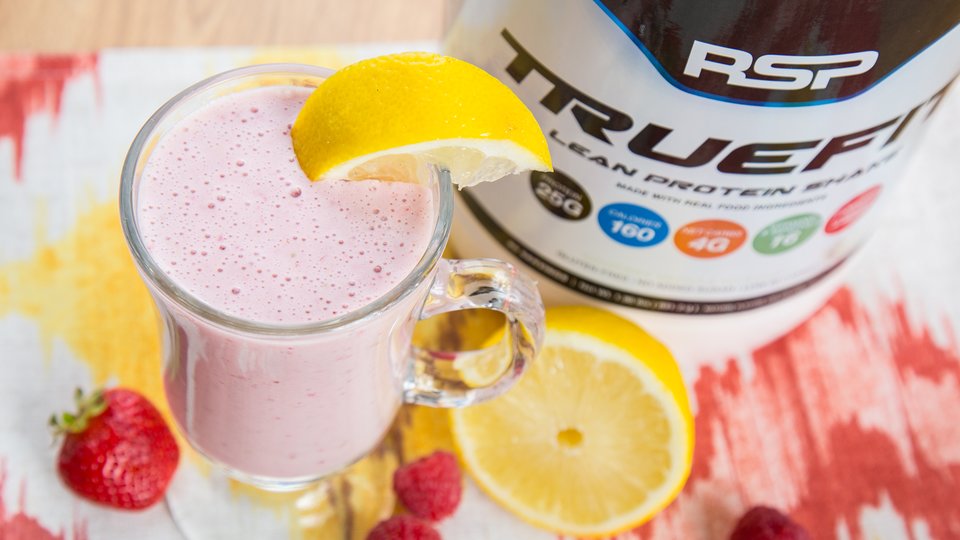 If you're looking to add some zing to your same-old vanilla shake, look no further than this berry lemon smoothie. Antioxidant-packed fresh or frozen berries are the staple of many a healthy smoothie recipe, and with the tasty tartness of the lemon zest, this is one smoothie guaranteed to delight your palette.
Ingredients
1 scoop RSP Nutrition TrueFit Lean Protein (Vanilla)
½ cup strawberries
½ cup raspberries
1 cup skim milk
1 tsp lemon zest
Directions
Place all ingredients, along with a handful of ice, in a blender and blend to a smooth consistency. If the smoothie is too thick, add liquid. You can also substitute the skim milk for water or whole milk, depending on your goals and taste preferences.