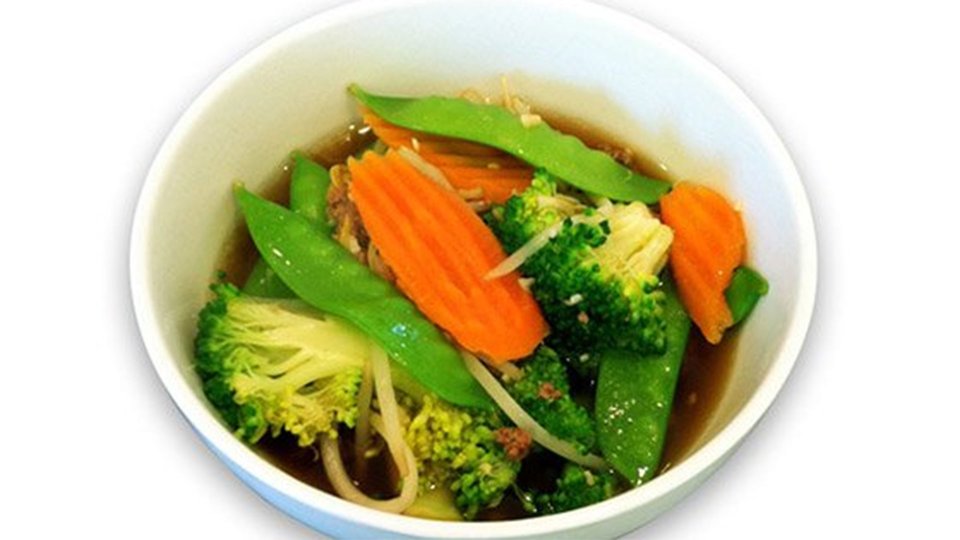 Don't steer clear of big bad ground beef. Choose a lean variety and start experimenting!
Ingredients
1 lb lean ground beef
2 cup low-sodium beef broth
1 cup water
1 cup strips or slices carrots
1 cup stalk celery, finely diced
2 cup broccoli
½ cup snow peas
8 oz bean sprouts, canned
1 clove garlic, minced
2 cup spaghetti whole-wheat pasta
Directions
Brown the beef in a skillet over medium heat.
In a pot, boil the beef broth and water.
Once boiling, add carrots, celery and snow peas, and cook for 2-3 minutes.
Then add broccoli, bean sprouts and ground beef; cook for another 1-2 minutes.
Stir garlic and pasta and simmer over low heat for 8 minutes.
Serve immediately.