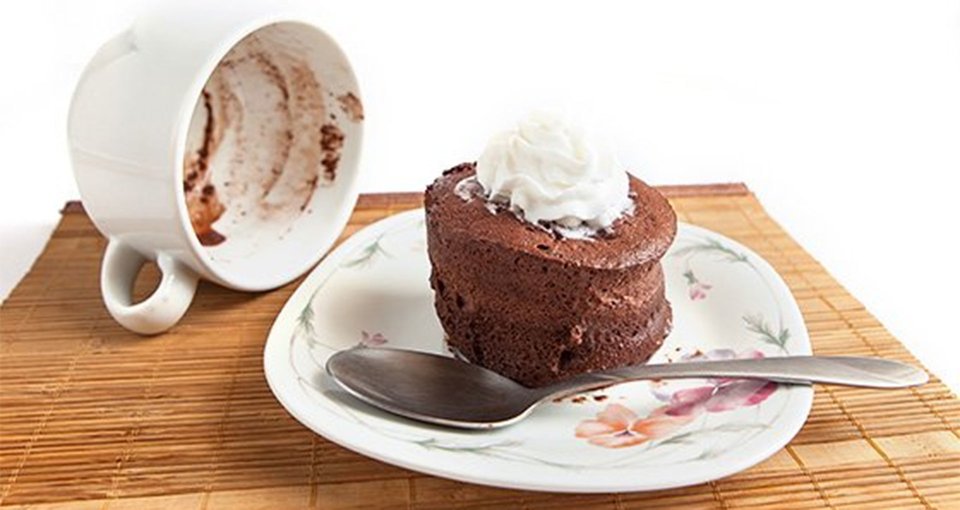 No matter what diet or nutrition plan you're on, the craving for dessert is going to hit you. When it does, be prepared with this rich, indulgent recipe. You'll get all the sweet you want without busting your nutrition. The best part about this recipe is that you can add a gooey center.
Cake Ingredients
1 scoop Beast Sports Protein, Chocolate
1 tbsp cocoa powder, unsweetened
1 tsp powdered Stevia
¼ tsp baking soda
2 egg whites
1 tbsp almond milk
Optional filling Ingredients
1 tbsp natural peanut butter
½ bar Quest Bar, chocolate peanut butter
Optional Topping Ingredients
1 tbsp fat-free whipped cream
Directions
In a mug, mix protein powder, cocoa powder, Stevia, and baking soda.
Stir in eggs and almond milk, mix until smooth.
If desired, drop a tbsp of P28 spread, peanut butter, or 1/2 Quest bar into the center of the batter.
Microwave mug on high for one minute. The batter will rise over the edge, stop the microwave and push the batter back down.
Once the cake has cooked, take it out of the microwave and top with fat-free whipped cream.