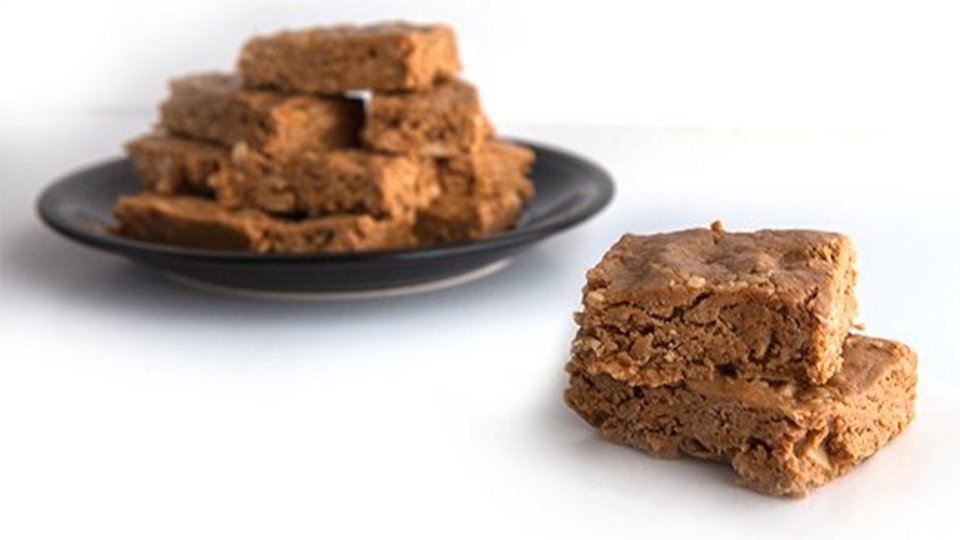 Using nutrient-packed, gluten-free ingredients, these bars offer a healthier alternative to most store-bought protein bars.
Ingredients
2 cup natural peanut butter
1½ cup honey
2¼ cup Beast Sports Protein, Vanilla
3 cup gluten-free oats
¼ cup almonds, slivered
Directions
Heat peanut butter and honey in a medium saucepan until melted.
In a separate bowl, mix whey and oats (and slivered almonds, if using).
Add melted peanut butter and honey mixture to the bowl and mix until all ingredients are fully incorporated.
Pour into 9x13 pan lined with parchment paper and spread evenly.
Refrigerate for 1 hour before cutting.
When solid, cut into approximately 24 bars.
Keeping the remaining bars refrigerated...if there are any left.