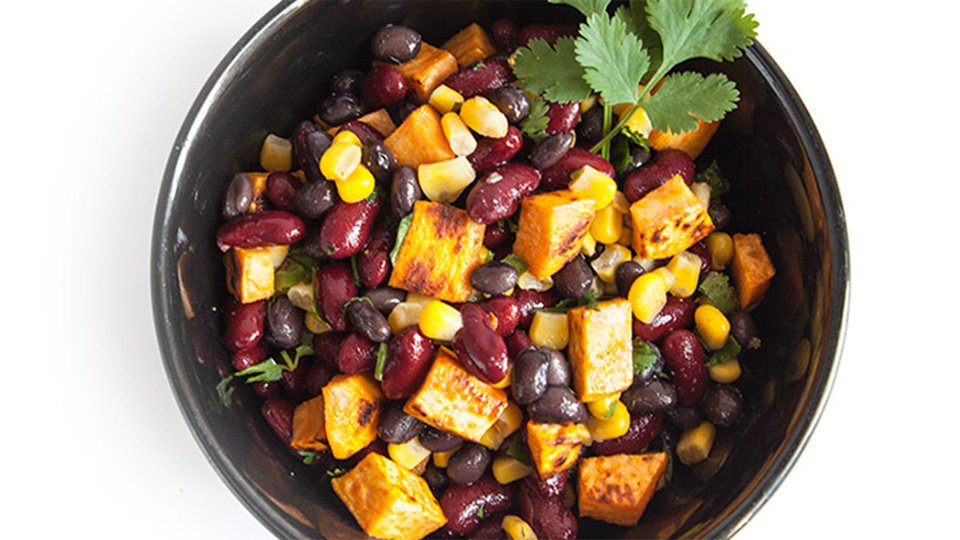 You don't have to be a vegan or vegetarian to understand and appreciate the power of beans. They're full of fiber, iron, and thiamin, and they're also a great protein source. That's why this recipe is an all-out win for your health and your taste buds!
Ingredients
1 14 oz can kidney beans, canned
15 oz black beans, drained and rinsed
1 15 oz can corn
1 tbsp cilantro
1 whole sweet potato, cut into cubes
1 tsp garlic salt
1 tbsp olive oil
Directions
Pan fry sweet potato in olive oil and set aside to cool.
Drain and rinse kidney beans, black beans, and corn and add to a large bowl.
Add garlic salt, cilantro, and cooled sweet potato to the bowl of beans and stir.
Enjoy as is or use as a side dish.