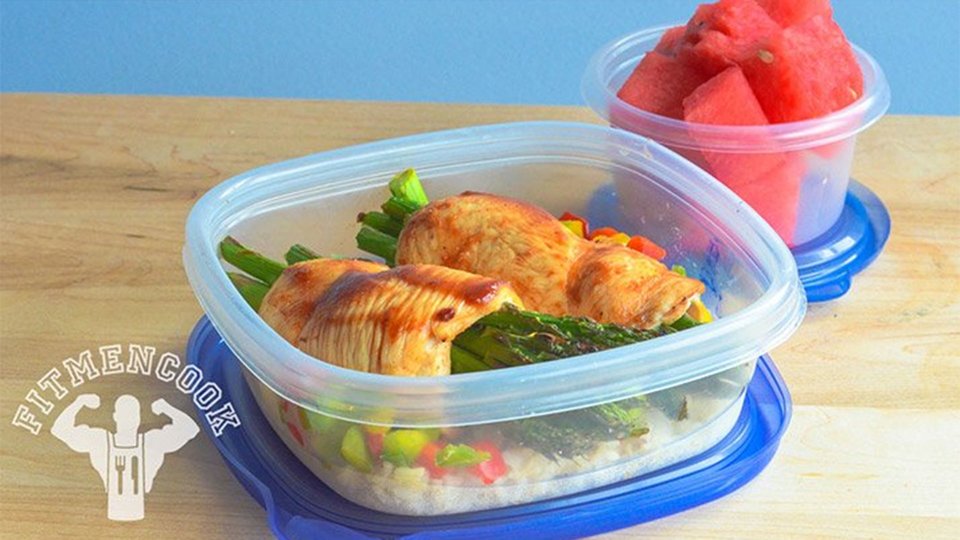 Hands down, this is one of my favorite meals. It's a super easy way to get your daily dose of veggies, and it's easily customizable so you can really make the meal your own. Go seasonal with your farmer's market faves or put a new spin on flavor by mixing in different spices.
Ingredients
3 oz chicken breast, thinly cut
12 asparagus spears
2 tbsp low-sodium barbecue sauce
1 tsp cumin
1 tsp paprika
1 tsp garlic powder
1 tsp, ground black pepper
1 cup, sliced green bell pepper
½ cup brown rice
Directions
Set oven to 405°F.
Measure and cut chicken breasts into thin, 2-3 oz pieces. Feel free to further flatten the chicken with a mallet.
Season chicken cutlets with 1 tbsp barbecue sauce (for each piece) and your choice of seasonings.
Chop the ends off asparagus and wrap the chicken around 6 asparagus spears.
Place the chicken on a baking sheet with the open facing down.
Bake in the oven for about 8-10 minutes.