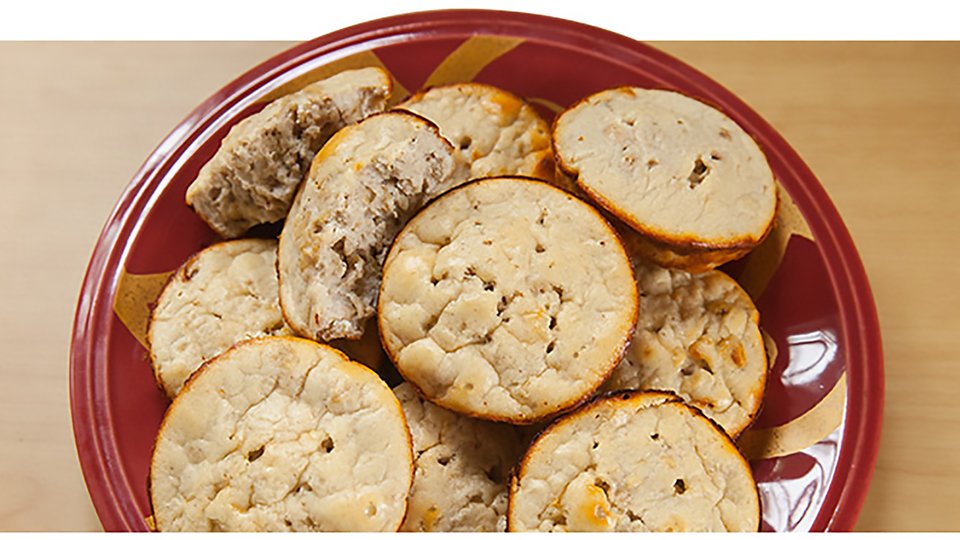 Who doesn't love baked goods in the morning? (No one I know.) This mouth-watering recipe is a favorite from four-time Olympia Figure champ Nicole Wilkins' kitchen. No need to hit the bakery—or blow your fitness goals—when you can make this tasty breakfast option in your own oven.
Ingredients
1 medium (7" to 7-7/8" long) banana
¾ cup liquid egg whites
½ cup vanilla, nonfat greek yogurt
¾ cup raw oats
2 tbsp sugar
2 scoop mET-Rx Ultramyosyn Whey Vanilla Protein Powder
Directions
Preheat oven to 350 degrees F.
Pop all the ingredients into a blender and blend until smooth.
Spray 12-tin muffin tray with cooking spray. Divide mixture evenly among 12 muffin tins. Place a thin slice of banana on top of each muffin.
Bake for 20 minutes or until an inserted knife comes out clean. Enjoy!