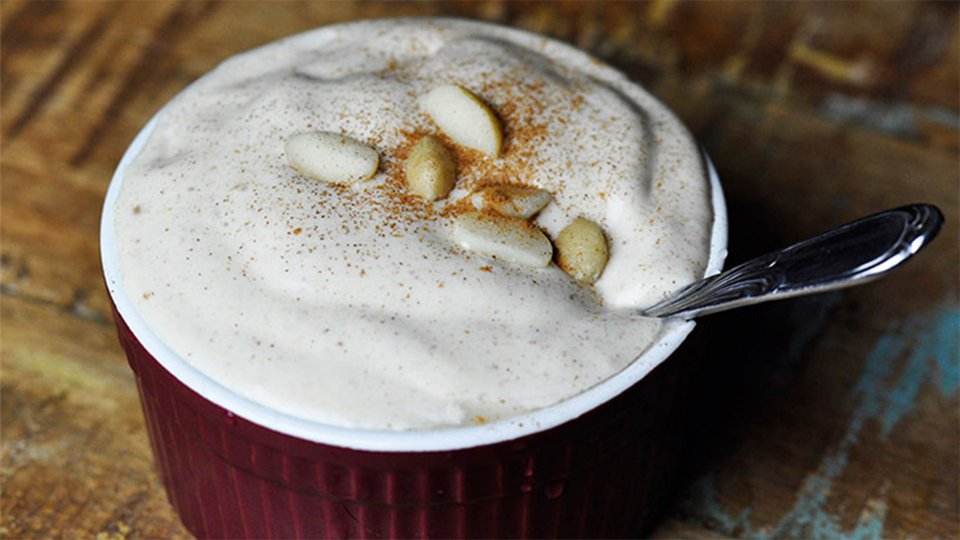 If you like ice cream, you're going to love this dessert. It's especially satisfying after a hard workout but great for any time of the day. Substituting berries for the banana is a great way to reduce the calories without sacrificing flavor. This is an excellent choice when you decide to enjoy this delicious "ice cream" around your training.
Ingredients
1 banana, frozen
½ cup frozen peaches
1 tsp ground flaxseed
3 tbsp coconut milk
¼ cup macadamia nuts
½ cup unsweetened almond milk
to taste cinnamon
Directions
Place the banana, peaches, flaxseed meal, coconut milk, 1/4 cup macadamia nuts, and the almond milk in a blender. Blend on high about 30 seconds or until it resembles a thick frozen dessert.
Pour into a bowl and garnish with a dash of cinnamon and a couple of macadamia nuts.