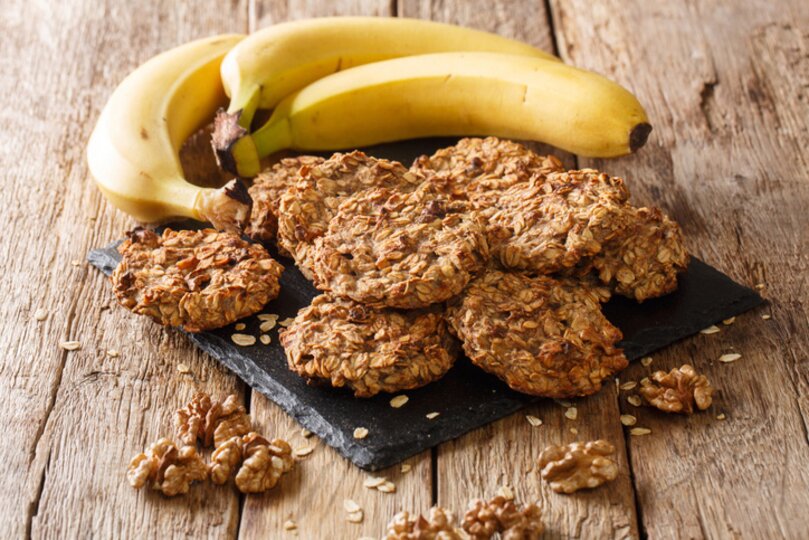 These banana and oat "cookies" are a great way to start your day or when on the go!
Ingredients
3 medium (7" to 7-7/8" long) banana
2 cup old-fashioned oats
¼ cup natural peanut butter
2 scoop signature 100% Whey Isolate, Chocolate
2 tsp honey
Directions
Preheat oven to 350 degrees Fahrenheit.
In a medium sized mixing bowl, mash the three bananas with a fork. Add peanut butter and with a whisk or an electric mixer, beat for a few minutes until smooth.
Add oats and protein powder and mix well, then add honey and stir. Optional add-ins: chocolate chips, nuts, chia seeds
Drop by rounded spoonful onto a nonstick cookie sheet. Place in oven and bake for about 8-13 minutes or until firm.
Remove and let cool for a few minutes before removing from the baking sheet with a spatula.
Store these in the refrigerator to keep them fresh, and enjoy for up to one week after baking!