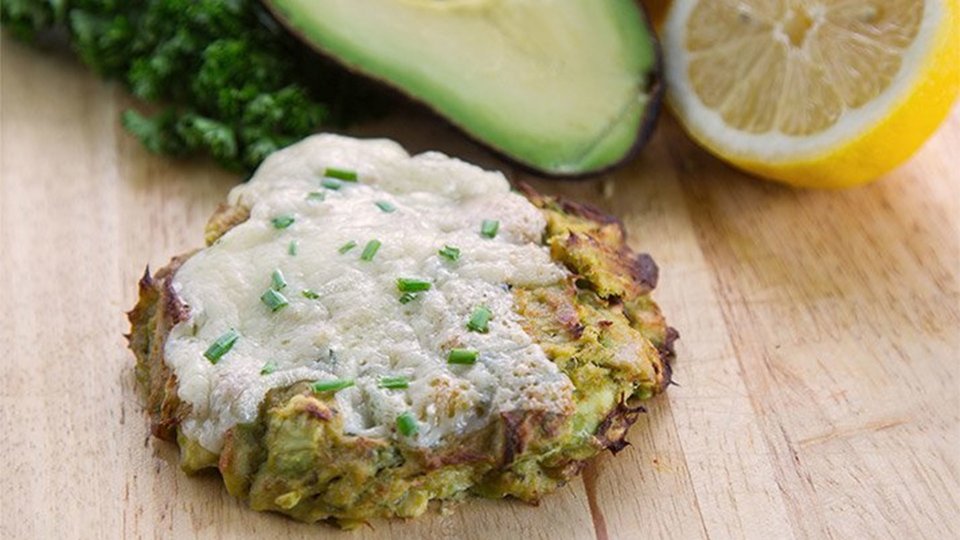 Breathe new life into this diner classic. By using tuna instead of fatty hamburger, you'll meet your protein macros without overloading on grease. The avocado base adds a creamy texture, and the Gruyere tops the whole sandwich off with gooey, cheesy goodness!
Ingredients
1 avocado
6 oz albacore tuna
2 tbsp flat-leaf parsley
1 tbsp lemon juice
½ tsp paprika
¼ tsp table salt
¼ tsp, ground black pepper
¼ cup, shredded gruyere cheese
2 tbsp chopped chives
Directions
Preheat oven broiler. Slice avocado in half lengthwise, remove the pit, and scoop out the flesh. Chop the flesh coarsely.
Flake tuna into a bowl and mix with the chopped avocado, parsley, lemon juice, smoked paprika, salt, and pepper. Scoop tuna/avocado mixture onto a greased baking sheet and shape into patties.
Broil for 5-8 minutes or until the patty's edges start to golden, top with cheese, and broil again until cheese is melted (about 1 minute). Serve garnished with chives.