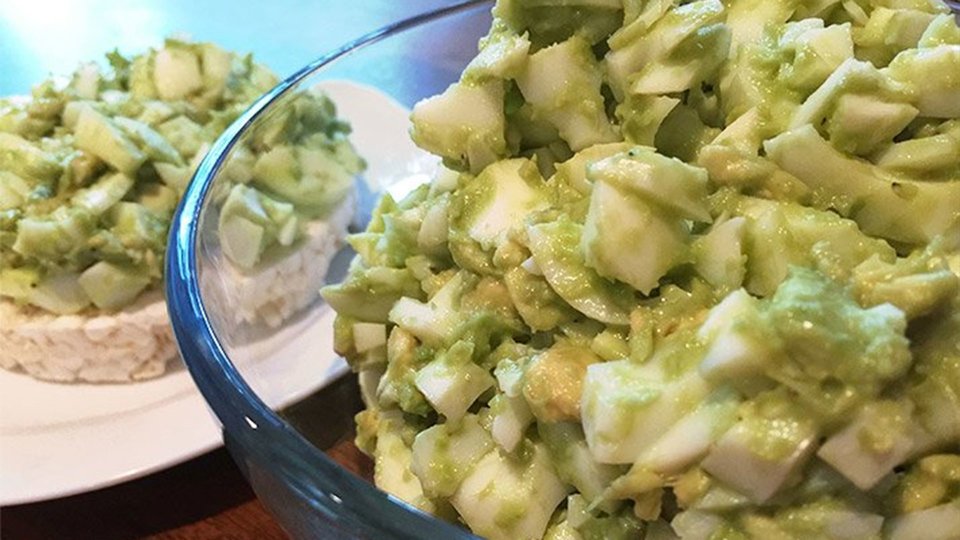 Meet the perfect combo of protein and fat. This mayo-free egg salad tastes amazing, has that perfect egg-salad texture, and couldn't be easier to prepare. Spoon it into a bell pepper if you're low-carb or no-carb, or spread it on brown-rice cakes or whole-grain bread at a carb-rich meal.
Ingredients
12 egg whites
1 avocado
¼ tsp onion powder
¼ tsp garlic powder
salt and pepper to taste
Directions
Combine egg whites, avocado, onion, and garlic powder in a bowl.
Mash the mixture lightly with a fork until everything clumps together.
Season to taste, and enjoy!