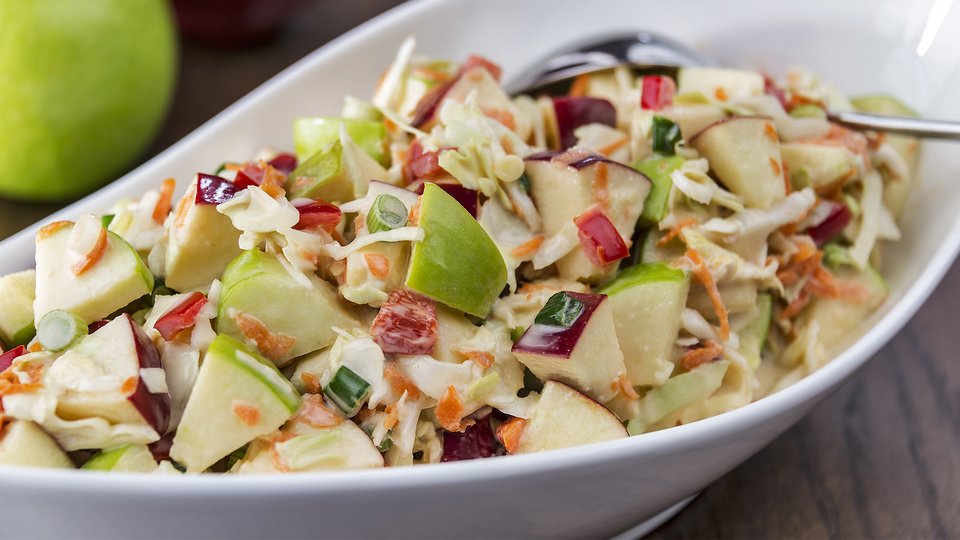 A fast and tasty apple slaw recipe.
Ingredients
1 small granny smith apple
2 small (5-1/2" long) carrots, sliced
1 whole stalk celery, finely diced
¼ tbsp onion flakes
¼ oz garlic powder
1 to taste thyme
1 tbsp raisins
1 cup, chopped green cabbage
4 tsp walden Farms Raspberry Vinaigrette
¼ cup organic acai juice
¼ cup nonfat plain Greek yogurt
Directions
In a salad bowl, combine cabbage, carrots, celery, onion flakes, garlic powder, thyme, raisins, and apple.
Separately combine vinegar, apple juice concentrate, and yogurt. Pour over cabbage mixture
Chill for a few hours or overnight.