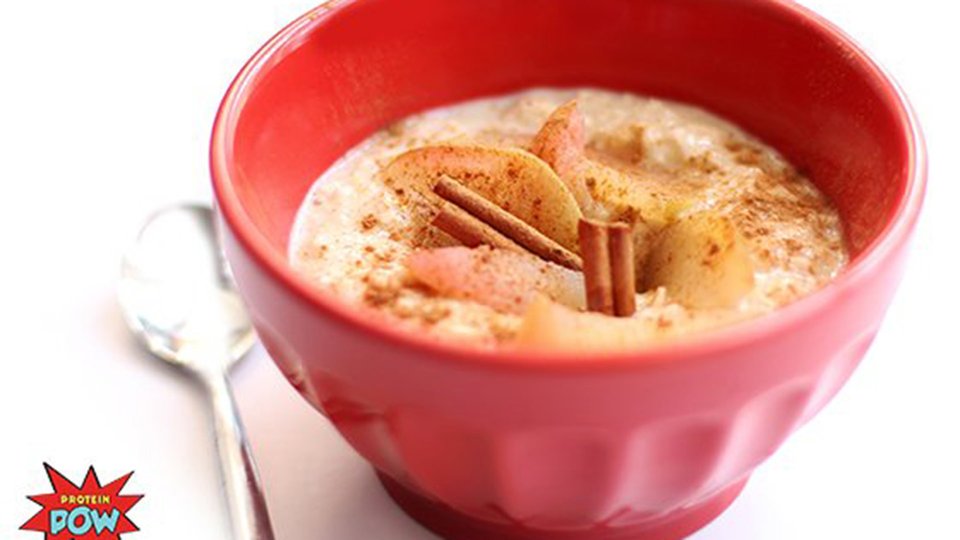 Come fall, a cold bowl of mushy cereal won't cut it. Trade in your boxed breakfast for a bowl of protein-packed oats—and a kick of cinnamon—hot off the stove.
Ingredients
¼ cup rolled oats
½ cup almond milk
1 scoop(s) vanilla whey protein powder
2 tbsp cinnamon
1 cup slices apples
Directions
To make the oatmeal, add milk, oats, and cinnamon sticks to a pot. Bring to a boil.
Once it boils, turn the heat down to medium low and simmer it until the oatmeal reaches your desired level of creaminess—some people like it runny, others like it thick as dough.
Remove your oatmeal from the heat and add the steamed apples—either on top or mixed in.
Then, add your whey. You don't want to add the whey when you cook the oats because you don't want it cooked. It won't be ruined but it can curdle if you boil it. Yuck.
Sprinkle some extra cinnamon on top, and boom! It's set to devour.