Using Supplements To Create Your Very Own Thanksgiving Dessert!
It's hard to resist the lure of traditional Thanksgiving desserts, however with these delicious and healthy recipes you won't have to miss out!
As you get ready for the Thanksgiving holiday season, many of you may be getting nervous about what dishes are going to be served up when you sit down for the customary meal. Between the turkey, stuffing, cranberry sauce, and mashed potatoes, plus whatever other creative dishes your host has managed to come up with, there's one thing that's for certain - there will be no shortage of calories.
It's not abnormal at all to see the calorie count of most Thanksgiving meals coming to 1000 or more total, which could easily set you back on your fat loss goals. When you add dessert into the picture, you could be looking at another 500-800 yet, really pushing the limit as to how much you can eat in a sitting.
Unless you want to be forced into your 'comfortable pants' for a few days after Thanksgiving is over, it's important that you learn how to navigate through this meal with your diet in check.
Dessert tends to be one of the most problematic areas however as unless the dessert has been specifically prepared to be low in fat, sugar and calories, chances are it's going to contain more than you had bargained for.
Fortunately, if you're willing to put in a little effort into making this dessert, it's perfectly possible to come up with something that tastes great but will still satisfy your nutritional requirements. Let's have a look at a few ideas that you can try out this coming Thanksgiving.
Deluxe Chocolate Protein Pudding
Pudding is usually a pretty safe bet for most people so serve up a healthier variety this year to keep the calorie intake down while pushing the protein content up high.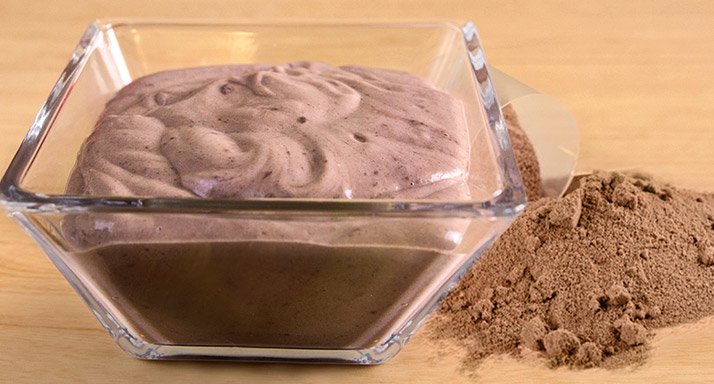 Ingredients
Low sugar pudding powder
1 packet
---
---
---
---
Directions
What you'll do with this dessert is look for a low-sugar variety of pudding powder and prepare it yourself using skim milk.
Once you've been blending the pudding and it looks almost at the desired consistency you want it, add in one to two scoops of chocolate protein powder (or vanilla, if you're making vanilla pudding).
Continue blending until the protein powder has been incorporated in and then spoon into individual serving bowls.
To put the finishing touches on the pudding and make it more pleasing to the eye, chop up your favorite protein bar into small pieces and then sprinkle on top of each individual pudding bowl.
---
This is much healthier than using chocolate shavings or crumpled up pieces of a chocolate bar.
Protein Powder Pumpkin Muffins
Pumpkin is often a favorite flavor to have during the Thanksgiving festivities but if you go the pumpkin pie route, you're going to be in for a few too many hundred calories.
Instead, opt for healthily prepared pumpkin muffins. With some quick adjustments to the recipe you can easily make these ten times healthier and help stay on track with your diet.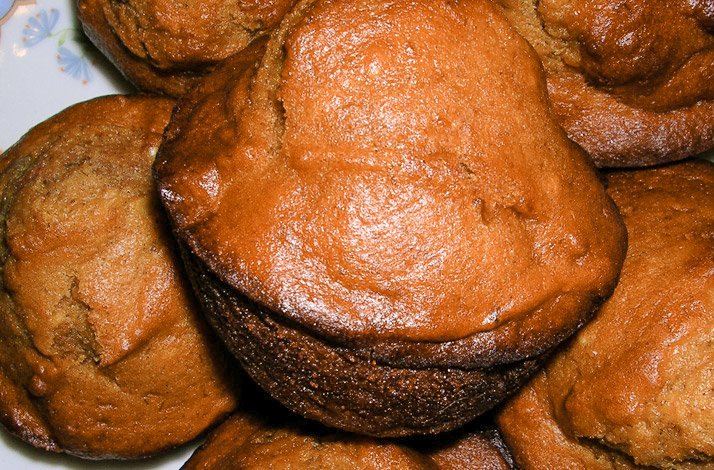 Look at the sample recipe below for some guidance. If you have a favorite pumpkin muffin recipe of your own, feel free to use that instead, making similar substitutions.
Ingredients
---
---
---
---
---
---
---
---
---
---
---
pumpkin puree canned
15 oz
---
---
Directions
Begin by preheating the oven to 350 degrees Fahrenheit.
Next stir together all the wet ingredients in one bowl while mixing together the dry ingredients in another bowl.
Pour the dry ingredients into the wet ingredients and then mix until well moist. Spoon into muffin cups and then back for 15-18 minutes or until a toothpick placed in the center comes out clean.
---
The main substitutions you'll want to make with this recipe include replacing Splenda for sugar, using applesauce to cut down on the amount of oil used, using ground oats and protein powder in replacement for flour, and subbing in some egg whites for a few of the whole eggs.
Healthy Chocolate Truffles
Finally, the last recipe that you can make for dessert this coming Thanksgiving if you know you have people coming with a sweet tooth who love chocolate is some healthy chocolate truffles. With a few minor adjustments to a classic recipe, you can easily create one that offers more than just loads of sugar and saturated fat.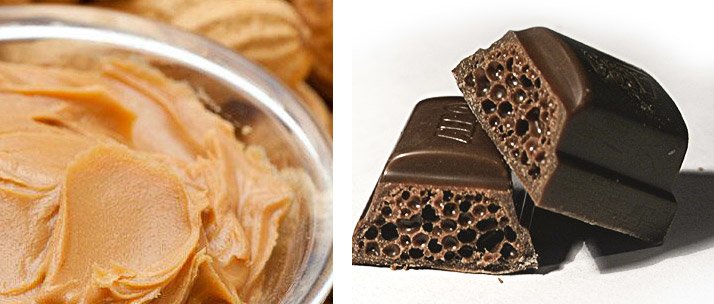 Ingredients
---
---
---
---
---
Directions
Begin by melting together the natural peanut butter and chocolate in a saucepan over low heat.
To that, stir in the Splenda for added sweetness and then add in the crispy rice cereal and peanuts.
Continue to stir until evenly distributed.
Place this mixture into the fridge so it hardens slightly and about an hour later, take it out and form into small balls.
From there, combine the scoop of chocolate protein powder with Splenda and then roll the truffle in this mixture until evenly coated.
Place again in the fridge until you're ready to serve.
---
While these will still contain quite a high number of calories due to the fact content found in them, it's going to be healthier forms of fat so it will provide your body with the critical nutrients that it needs.
As long as you're sure to leave room for one or two of these truffles in your daily diet and limit yourself to just those few, then you should easily be able to add this to finish off your meal without risking a large amount of fat gain.
Conclusion
So don't fear dessert this coming Thanksgiving. Instead, do some prep work ahead of time rather than running out and purchasing whatever looks good. By preparing the dessert yourself you will be in complete control of what gets added to the dish and can tailor it so it better matches your own nutrient requirements.