Live Stream:
USA Powerlifting @ 2017 Arnold Sports Festival

March 3-5, 2017 (Columbus, OH)
Note: Times on schedule are listed in Eastern Standard Time timezone (UTC -5 hours). All three events located at the Arnold Sports Festival - Convention Center Ballroom - C-Pod.
USA Powerlifting A7 Bar Grip Pro Raw Challenge | Friday, March 3, 2017 - 8:00AM-6:30PM
Session 2 - USA Powerlifting A7 Bar Grip Raw Challenge | Friday, March 3, 2017
NAPF Slingshot Pro American Powerlifting Championships | Saturday, March 4, 2017 - 9:00AM-6:00PM
USA Powerlifting NextLifter Ohio Classic BenchPress/Deadlift | Sunday, March 5, 2017 - 10:00AM-3:00PM
See more USAPL videos.
---
Get Pumped For Powerlifting
Bodybuilding.com is a proud sponsor of USA Powerlifting (USAPL), and we're psyched to be live streaming all of the heavy lifting action. We're talking more than 225 athletes breaking records all over the place for major money. This year, the USAPL is holding six events in three days; so don't miss a single lift!
About USA Powerlifting
USA Powerlifting is the leading powerlifting organization in the United States and a member of the International Powerlifting Federation, the international governing body of powerlifting. USA Powerlifting sanctions local and regional events where powerlifters can compete to qualify in national events. Competitions cover all age groups. For more information, visit www.usapowerlifting.com.
An Action-Packed Year
Can't wait until March to see the best of the best compete? Don't worry—Bodybuilding.com is sponsoring multiple national USAPL meets each year. Tune in to see the bar-bending action!
2017 Calendar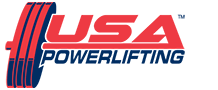 USA Powerlifting offers over 200 meets a year hosted by independent meet directors. Once events are sanction through USA Powerlifting, they will be placed on this calendar. We recommend searching for your State or neighboring states to find the next competition close to you.
Go Big With Bodybuilding.com
Are you a powerlifter or thinking about trying it out? We have tons of info to help you bench, squat, and deadlift like a boss.
Training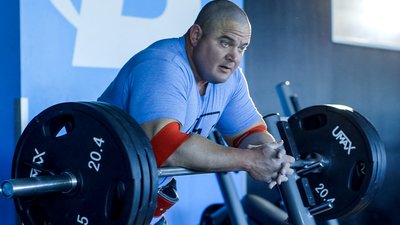 Get under the bar with Mark Bell, one of the fitness world's strongest lifters and personalities. Learn what makes this pro powerlifter and entrepreneur thrive inside of the gym and out!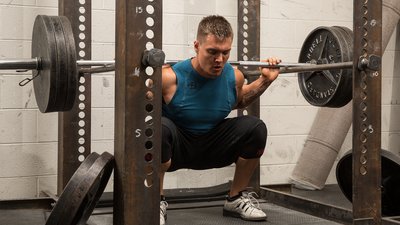 When simply adding more weight to the bar isn't working, take inspiration from some of the world's great lifters, and use these 5 techniques to keep getting stronger!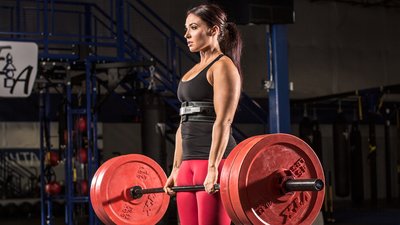 More people than ever are throwing themselves into the challenge of competitive powerlifting. Here's what you need to know to minimize the stress and maximize the success!
Nutrition
Hardgainer or not, we can all use advice when trying to pack on new muscle mass. Flip on the growth switch with these nutrition tips and the Plus 15 training plan!
Is it possible to eat enough to grow on only $50 per week? It is, according to IFBB pro Frank McGrath. Hop in the kiddie seat and let him push you down the grocery aisle.
Let the Bodybuilding.com Healthy Recipe Database open your mind and stomach to more lip-smacking and muscle-fueling foods, while still helping you lose fat or gain muscle.
Motivation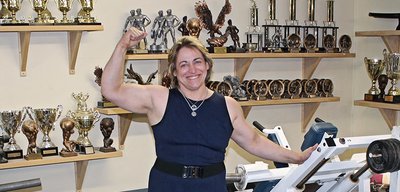 This 52-year-old definitely benches more than you. Meet Karen Campbell, the powerlifter who pushes through middle age fearlessly, setting records along the way!
Want to bench like a powerlifter? All-time raw bench press record holder Eric Spoto provides step-by-step instructions right here!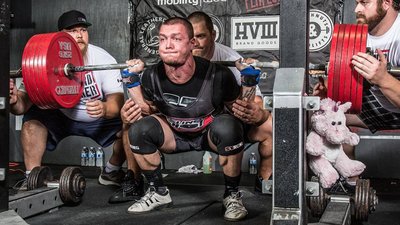 He's 22, works in the Customer Service department at Bodybuilding.com, and is pound for pound one of the strongest men in the world. Meet powerlifting phenom Jesse Norris.