Triple Threat: 4-Week Fitness Plan
Conventional wisdom says you choose one goal at a time and give it everything you've got. But conventional wisdom can also hold you back.
You don't have to choose between muscle, strength, and conditioning. You can train to be both athlete and Adonis, functional and ferocious. Harness the strength that comes from wielding the weights, while creating an aerobic engine to power you through any challenge.
Don't chain yourself to just one path. Become a triple threat!
This is a program where you get out exactly what you put in. If you're an advanced lifter, Triple Threat will help you to unlock your potential. If you're starting out, it'll help you build your foundation for whatever comes next. In either case, it will test you with new and unique workouts.
Triple Threat Overview Video
Watch The Video - 00:56
Sign up for free!
Meet Your Trainers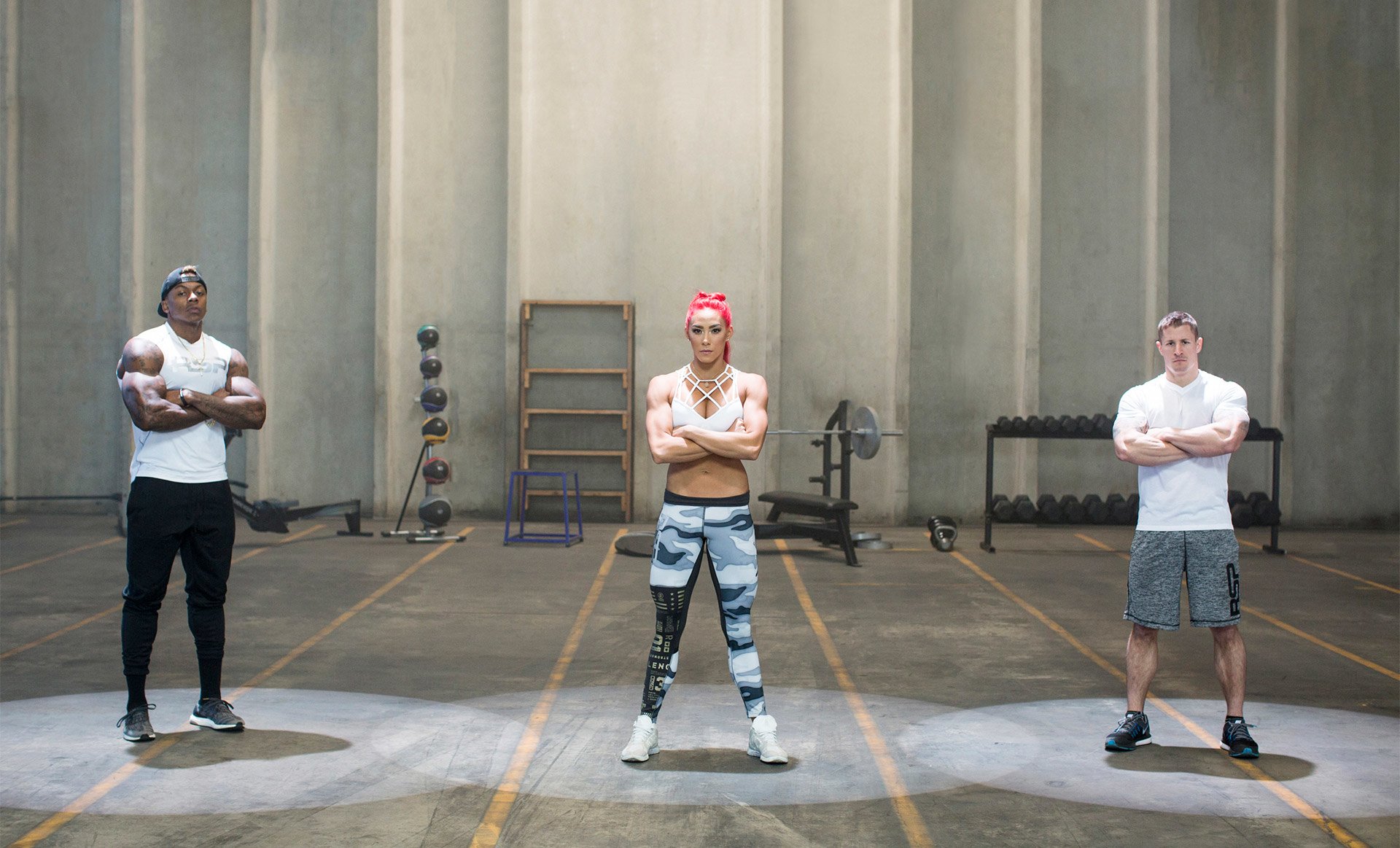 Kieon Dorsey, RSP Strength Coach
For Kieon, a career in fitness came from a leap of faith. After earning two engineering degrees and landing a successful job, he decided to leave it all to feed his desire for fitness. "There was no certainty—no certainty of clients or income," he says. "But I believed in myself, and I believed in my passion and desire to help people." Kieon's advice: Don't take anything for granted. Whether you're going through a great moment in your life or the hardest moment in your life, everything happens for a reason. In life, you win or you learn—you only lose if you quit.
Hannah Eden, RSP Conditioning Coach
Hannah's relentless approach to conditioning is inspired by the transformation that fitness wrought in her life. "It helped me break down any mental barrier that I ever had, any challenge that I ever had," she says. While she has competed at a high level in CrossFit, the Pump Fit brand and gym created by this 25-year-old trainer isn't just another box. "I want to be known as a female trainer who creates badass workouts that will kick everyone's ass—guy or girl," she says.
Curtis Bartlett, RSP Muscle-Building Coach
In 2011 Curtis was deployed overseas, where his team leader helped to get him into shape. "Seeing results became very motivating," he says. " I started realizing that in order to be successful and improve myself I had to be more well-rounded and disciplined. When I left there I was already in a routine, and I stuck with it." By day, Curtis is a full-time sheriff's deputy.
28 Days To A Stronger, Leaner, More Defined Body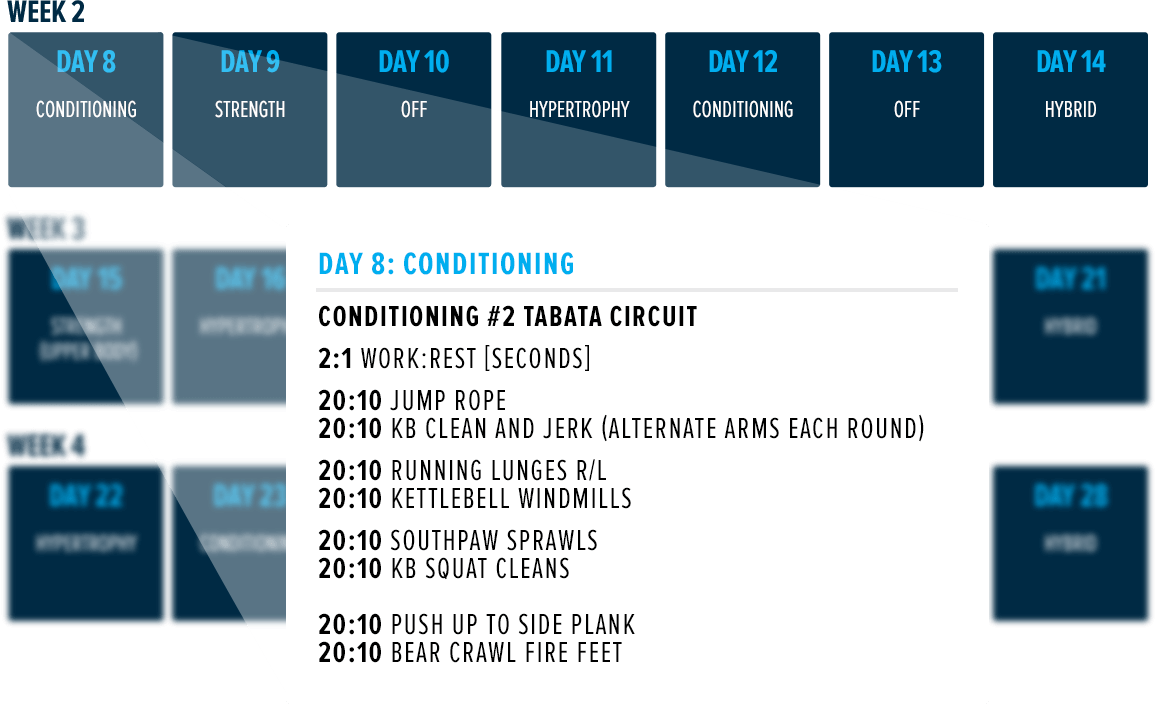 Sign up today!
Here's What You Get For Free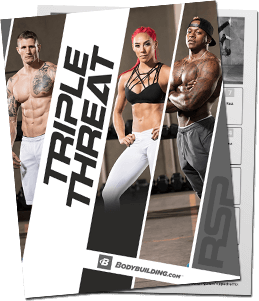 4 Week Training Program
You'll train two days on, one day off, with each week containing at least one unique strength, hypertrophy, and conditioning workout. You'll cap off each week with a hybrid workout that combines all three!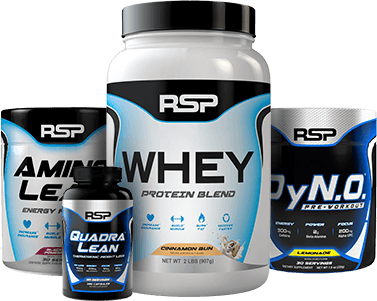 Expert Supplement Advice
Taking your training where it's never gone before will make recovery and performance nutrition a must. We've got your guide to supplements and how to take them, plus a discount code when you sign up for the program.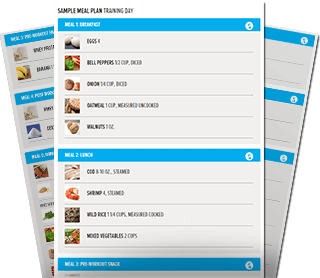 Customizable Nutrition Plan
Triple Threat can be a either top-notch muscle-building plan, or a straight-up burner of a fat-loss program. The difference is the approach you take in the kitchen! Here's how to gear this plan for multiple goals.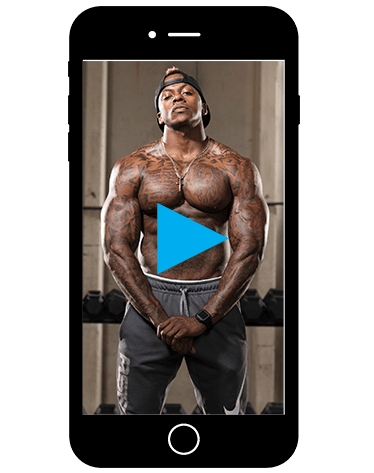 Daily training videos from your coaches
For each day of Triple Threat, you'll have a new daily video featuring one of your three coaches. Each video will provide the instruction you need—laying out not only reps, sets, and rest periods, but also inside tips from each coach.
Sign up today!
Triple Threat supplements
No matter if you're using Triple Threat to gain muscle, lose fat, or just because the workouts are fun as hell, we've got a stack that can help maximize what you get out of this month-long journey!
Triple Threat Core Products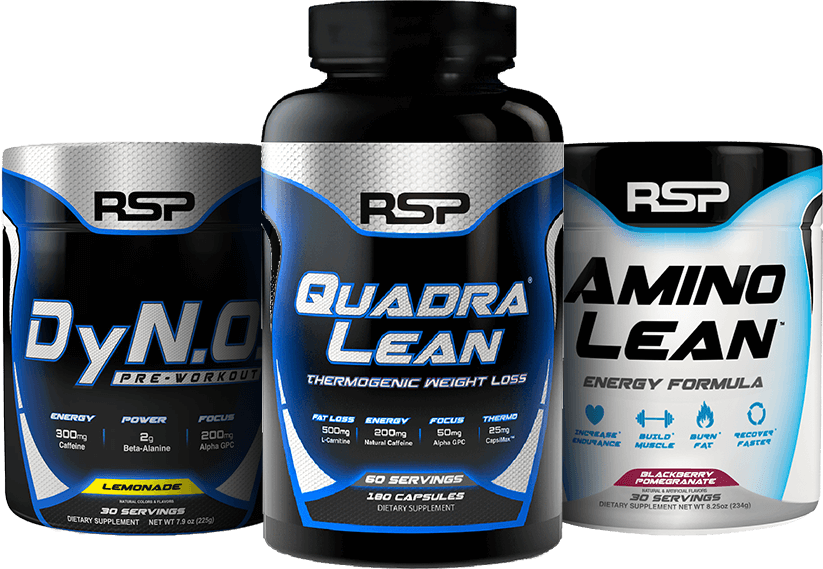 triple threat fat-loss stack
Along with an appropriate nutritional strategy, these three staples will help you turn Hannah Eden's conditioning workouts and hybrid routines into full-on fat furnaces.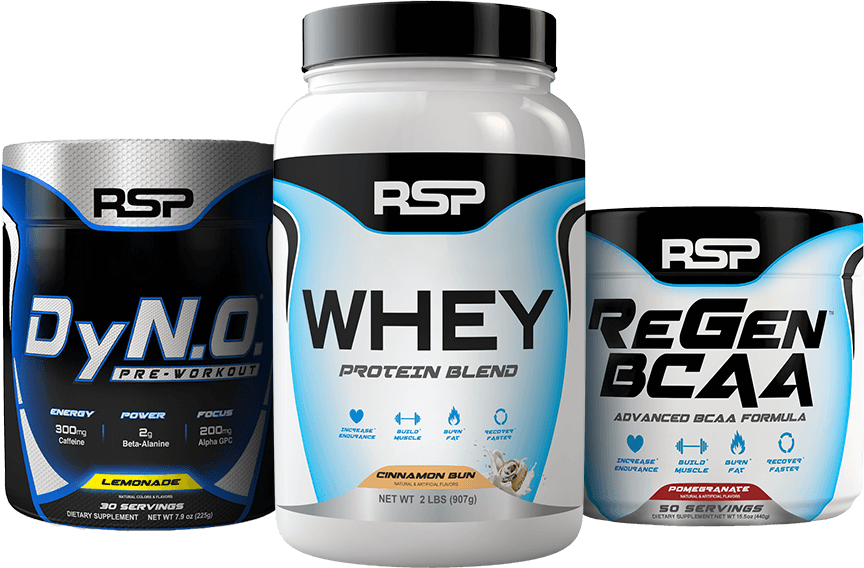 Keion and Curtis's strength and muscle-building workouts are ideal for adding lean mass. Add this lineup of proven products to turn up the message telling your body to grow!